The Harness Pony Racing Season continued at the National Equestrian Center on Vesey Street on Sunday [Jan 13].
In Heat One the 1:05/0 to 1:06/0 Time bar Class Black & Mild with CJ Whited in the bike beat American Treat with Thomas Whited in the bike by a nose, both horses clocked 1:06/1.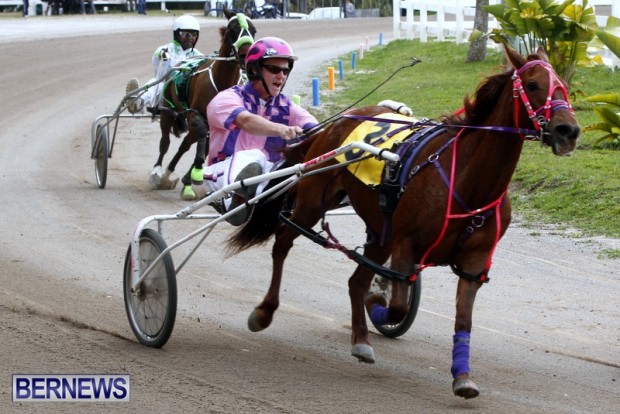 Spirit of Bruna and Keith Woodley won Heat Two the 1:13/0 to 1:15/0 Time Bar Class clocking 1:13/1, Colonel's J finished second clocking 1:13/3, while Colonel's Cyclone finished third with a time of 1:16/1 and Don't Skipa Beat with Chad Sutherland finished fourth clocking 1:18 flat.
Heat 3 was the 1:07/2 to 1:08/2 Time Bar Class that saw Hedemon and Kentwoin Jones cross the line first clocking 1:07/1, GV Smokem with Dylan DeSilva in the bike finished second clocking 1:07/3, Ribbons & Pearls with Thomas Whited Jr. in the bike finished third with a time of 1:08/1 and Fair Exchange with Ernest Paynter finished fourth with a time of 1:09/2.
Click to enlarge photos:
Read More About