The passing of one of St George's unofficial ambassadors — a cat named "Flea" — is being marked by visitors and locals alike after the feline passed away on Sunday.
The cat had a Facebook page — "Friends of Flea in Bermuda" — dedicated to him, which launched in 2010 and saw locals and visitors post hundreds of comments and photos of him. The famous feline also garnered some 120+ posts on the Trip Advisor website over the past few years.
A post on the group announcing his death said, "We regret to inform you that Flea has passed. He was well loved and will always be remembered. His birthday was April 4th 2000 and passed February 10th 2013. We miss you Flea."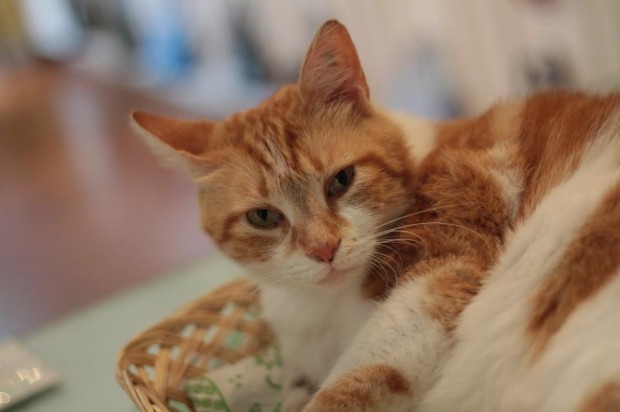 "I am very said to hear this as will be my whole family. My oldest son is 6 and he made his 5th trip last fall and his first stop is always to see Flea. RIP Flea," wrote one visitor – while another said, "Rest in Eternal Peace, Flea. We were only there for 10 days, but you certainly left your mark on us."
Another tribute to Flea said, "I had read about Flea before our first trip to Bermuda and was on the look out for him as soon as the ship docked. He was a wonderful ambassador for St. George. He will always be in my thoughts when I have the chance to return."
A frequent Bermuda traveler from North Carolina noted she headed straight to St. George every trip just to see him, which was echoed by a Canadian couple.
The page also contains posts from many of the St George's retailers, with "Flea" having always made himself known to the staff at the various stores around the town.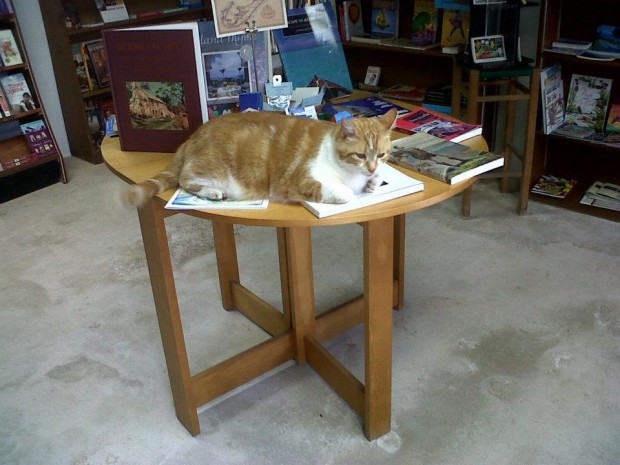 Kristin, Dueane and Teri of The Book Cellar said, "We are still very saddened that we will no longer see Flea walking around Water Street. He was a huge part of life in St. George's – tourists loved him, residents loved him. He was just a lovely cat."
"When we first bought the store last year, the day that Flea came in and settled himself on our bookshelves, we knew we were accepted. He had favourite spots to sit all around our store, and we just loved to have him visit."
- Photos above by N Strickland of South Carolina & The Book Cellar
Read More About