Four military aircraft landed at the LF Wade International Airport yesterday [Mar 20] including three Typhoons and a United States Air Force Boeing KC-135 aerial refueling military aircraft. United Airways Flight 1416 to New Jersey and JetBlue Flight 1732 to New York were both delayed as the arriving military aircraft landed.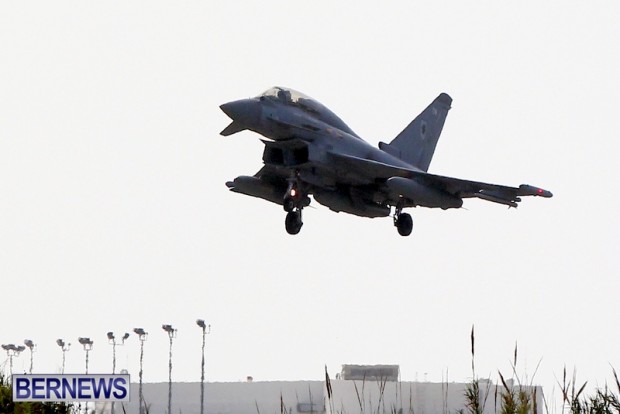 The KC-135 was the US Air Force's first jet-powered refueling tanker. The Stratotanker was initially tasked to refuel strategic bombers, but was used extensively in the Vietnam War and later conflicts such as Operation Desert Storm to extend the range and endurance of US tactical fighters and bombers.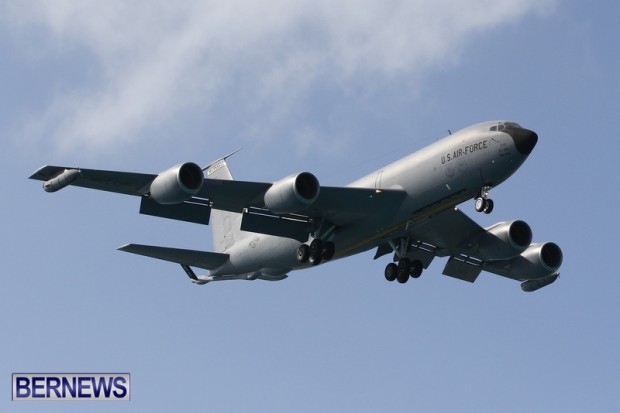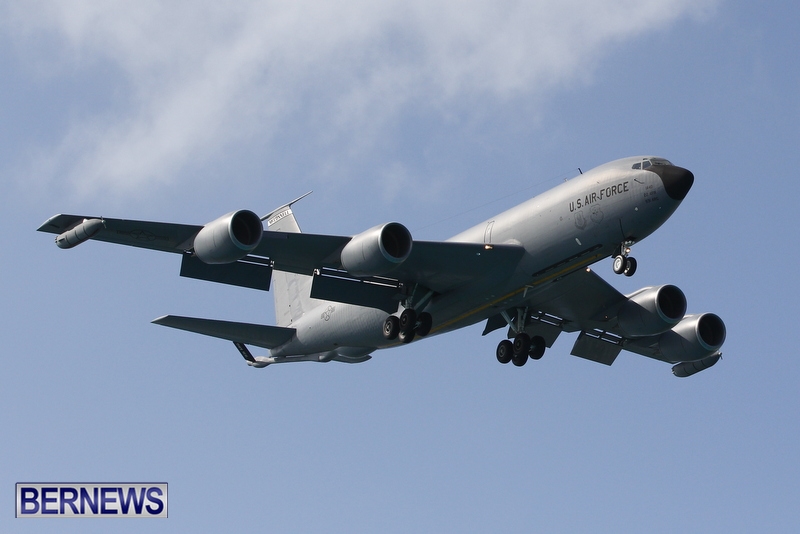 The KC-135 entered service with the United States Air Force (USAF) in 1957; it is one of six military fixed-wing aircraft with over 50 years of continuous service with its original operator. The KC-135 is supplemented by the larger KC-10. Despite increased maintenance costs, studies conclude many of the aircraft could be flown until 2040.
Click photos to enlarge:
Read More About
Category: Airport/Planes, All, News, Photos