[Updated with video] The Wind Star sailed into the east end of Bermuda this evening [Apr 7] with an estimated 144 guests and 88 crew on board. The four-masted 440ft long vessel has 73 guest cabins and over 10,000 square feet of open deck space.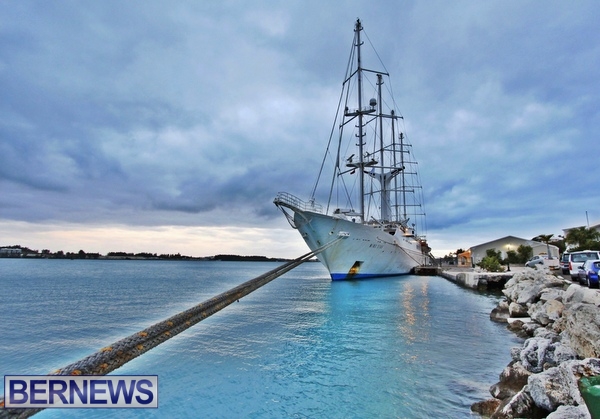 Previously scheduled to arrive earlier today, the Wind Star's delayed arrival marks the first cruise ship visit for St George's this year. According to the 2013 Cruise Ship Schedule [PDF], a total of four cruise ships will stop in St George's this season, and this will the sole visit for the Wind Star for the year.
The east end generally does not have many cruise ship visits as the larger ships cannot navigate though the area. Government has previously said that ships more than 680' long and 94' wide, depending on handling characteristics, generally cannot safely navigate through Town Cut in St. George's.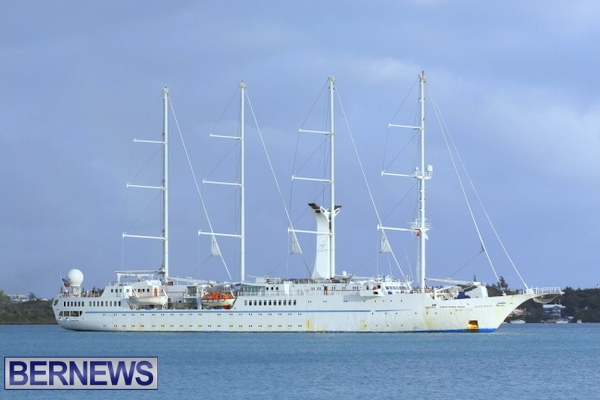 "The analysis revealed there are 165 cruise ships currently in operation that are available to serve the North American and European markets. Of that total, 139 are too large to transit Town Cut in St. George's, leaving only 26 that can successfully transit Town Cut," the Transport Ministry said back in 2011.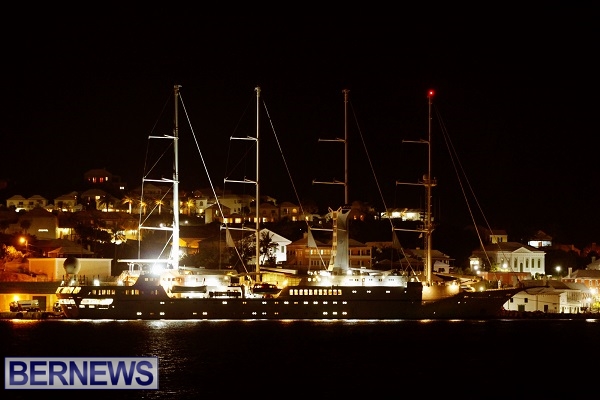 The Wind Star's website says, "The Wind Star is a sleek, four-masted sailing yacht accommodating 148 guests. With four decks and a gross tonnage of 5,350, the Wind Star feels like your own private yacht.
"Wind Star features wide open, teak decks—quite unusual for small ships. With over 10,000 square feet of open deck space, guests will find hidden nooks for private moments giving them a feeling of being on their own private verandah."
According to Harbour Radio, the Wind Star is scheduled to depart St George's tomorrow afternoon at 3pm.
Read More About