Former Bermuda Monetary Authority [BMA]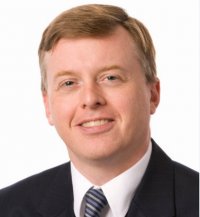 CEO Matthew Elderfield — who moved to Ireland in 2010 to help that country rebuild its financial regulatory functions and restore its international reputation following a series of high-profile scandals — has announced he is stepping down to pursue other interests in the UK.
In a statement today [Apr.8], Ireland's Central Bank said Mr Elderfield would be resigning as deputy governor in six months.
Mr Elderfield, who is also the bank's financial regulator, has waived his €100,000 bonus entitlement at the end of his contract of employment.
Central Bank governor Patrick Honohan said Mr Elderfield had accepted the role of financial regulator at a key moment in the history of the State.
"With energy, commitment and integrity he has managed the necessary transformation in our approach to the stabilisation, regulation and supervision of financial institutions."
Mr Elderfield took up his role at the Central Bank in January 2010. He was previously chief executive of the BMA from June, 2007.
During his two years as head financial regulator in Bermuda, Mr. Elderfield introduced reforms to strengthen the island's reputation for international insurance, banking and fund management.
He strengthened regulation in Bermuda by significantly increasing staff numbers, expanding the BMA's learning and development programme and introducing a scoring system for management.
Read More About