The Apple iPad may be the most popular tablet, but that isn't stopping Google from continuing their successful foray into the niche. Alongside their innovative Chromecast television dongle the web giant announced on Thursday, the latest version of their Nexus 7 tablet, bringing high-end features expected from Google at a price far below that of the iPad and other competitors.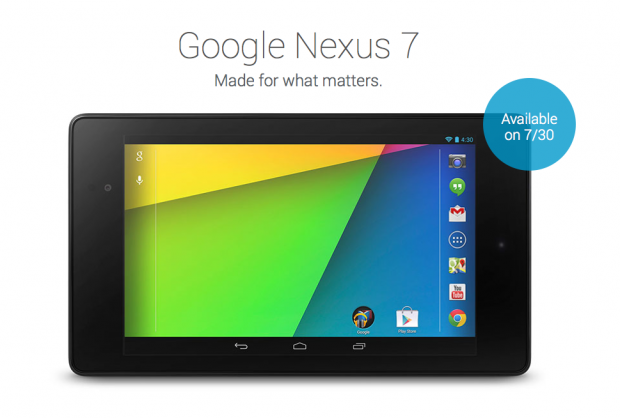 Set to be launched later this month, the updated Google Nexus 7 boasts a slew of high-end features, each of them aimed at dethroning the popular iPad.
One of the biggest improvements over the original Nexus 7 is the updated screen, offering a high definition display at a resolution of 1920 x 1200 – the highest resolution to be found on any seven inch tablet on the market. Powering that screen and everything it displays is an upgraded Qualcomm Snapdragon processor running at 1.5GHz, along with 2GB of RAM.
On the storage, media, and connectivity fronts, the Nexus 7 will be available in both 16GB and 32GB models, with both iterations featuring dual front and rear cameras at 1.2 megapixels and 5 megapixels respectively, along with fast 4G LTE connectivity.
Google's Official Nexus 7 Promotional Video:
Perhaps best of all is the starting price of the Nexus 7; at just $229 in the US, the cost of this powerful little device comes in substantially lower than that of the iPad Mini and all other similar devices.
Read More About
Category: All, Business, technology