An invention by one of Bermuda's own has made its way into the latest technology, being incorporated into an iPad app. The iPad tablets, released earlier this year, are controlled by a multitouch display and are fast growing in popularity and use.
The Harris Matrix, invented by Dr. Edward C. Harris, is considered by many to be the "industry standard" for stratigraphic archaeology. Dr. Harris, who is unarguably the island's foremost archaeologist, invented it in 1973 and it has been adapted by numerous archaeologists worldwide.
The photo below, courtesy of Apple, shows researchers using the OmniGraffle to view a Harris Matrix on an iPad. The matrix helps them date and assess the ceramics: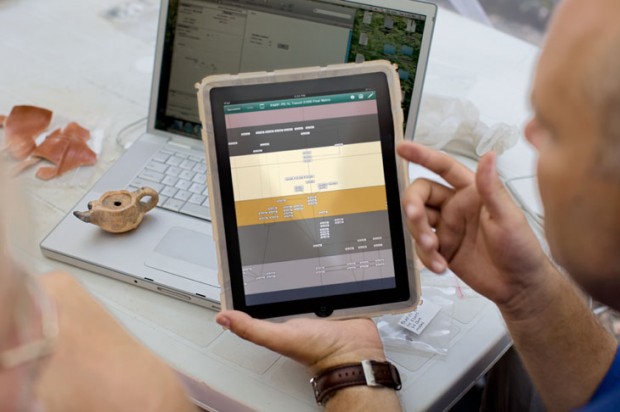 Apple says that excavators generally make four kinds of paper records in the field, one being a Harris Matrix, an illustration that shows chronological relationships among layers. With iPad, all four records were re-created each of those functions using "off-the-shelf" apps from the App Store, with OmniGraffle handling the intricate matrix illustrations.
Dr. Steven Ellis, who directs the University of Cincinnati's archaeological excavations at Pompeii, has praised the benefits of the iPad over the previously standard method of hand drawing and recording. Dr. Ellis, who estimates that iPad has already saved the group a year of data entry, plans to increase the number of iPad devices from one to two per trench on the archaeological digs.
Read More About
Category: All, News, technology