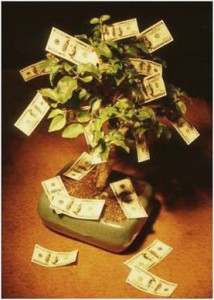 The Centre on Philanthropy announced a fundraising webinar series, on September 26, October 10 and October 24, 2013. The webinar series is being offered to anyone interested in fundraising, from the Board or executive level to those interested in a career in it.
The series will go a long way in assisting Bermuda's charities to not only perform at their most effective level, which has become increasingly important in today's economic landscape, it also provides knowledge and skills that will enhance every individual participating. Completion of all 3 webinars is worth 4.50 CFRE Continuing Education Credits.
The facilitator of the series is the nationally renowned 'The Sustainable FundRaising Institute', based in the U.S. They show you how to become a fundraising genius by evaluating your development program, events and your Board's
ability to raise funds!
During the fundraising webinar series, participants will learn:
How to recognize the nine basic business practices that either contribute to, or detract from, the effectiveness of your fundraising efforts
What is the value of effective performance metrics, benchmarks and guidelines; how they can be applied to improve fundraising effectiveness
How to engage your board in a meaningful conversation about fundraising
Ways to improve board/staff relationships around fundraising
Which elements of the board's fundraising role are integral to its governance role, and which are not?
How to interpret fundraising performance against plan in ways that inspire and produce continuous improvement
How to keep a constant stream of fundraising opportunities flowing through your pipeline
This is a unique three-session course, through which participants will be able to evaluate their success using a variety of tools developed by experts in the field. Over the course of the three webinars, participants will assess their organization's ability to raise funds by completing the Leaky Bucket Assessment, Special Event Analysis and Board Skills matrix.
After each webinar 'homework' is assigned to be completed before the next session. Feedback is then provided on your assignments. At the end of the course, participants will have a plan to recruit board members that have the skills, talent and diversity your organization needs to succeed; a workable development plan; benchmarks to measure success and a profile of your best prospective donors.
Confirmation of attendance is required no later than August 26, 2013. For more information or to register please visit their website or call Lorna MacGowan, Programme Coordinator on 236-7706, or contact her via e-mail, lmcgowan@centreonphilanthropy.org
Read More About
Category: All