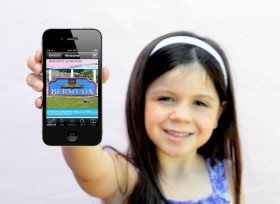 The newest Bermuda travel app, AppBermuda, hit the iTunes Store just 10 weeks ago and has been steadily gaining interest ever since. Available for iPhone and iPad, this comprehensive travel guide has already had downloads from over 20 countries.It was created by a local family with the aim to provide users with a wide selection of categories that should appeal to visitors and locals alike.
Showcasing Bermuda through over one thousand pages and several hundred photos, this app includes all of the standard guide information, such as Accommodations, Attractions, Activities, Beaches, Dining & Transportation, but that is just the tip of the iceberg for AppBermuda.
As no-one likes to return from vacation to face a huge roaming bill, overseas visitors will appreciate the fact that the guide is available offline, with the majority of its features useable without the need for WiFi or data. This is especially beneficial when it comes to using the Map Feature which works like a mobile GPS system showing users exactly where they are on the map at any given point.Exceptions include the obvious; accessing website links, emails [integrated with the device's email] and dialling telephone numbers [on iPhone devices] all of which are located on applicable pages.
The app itself is $4.99 with a Free Lite version for users to try.
Every attempt has been made to include all local businesses that service the tourism industry. Each establishment has its own page with a detailed description, photos, physical address, pin on map, location on bus route [if applicable] and contact information, at no charge to them.
App Screenshot: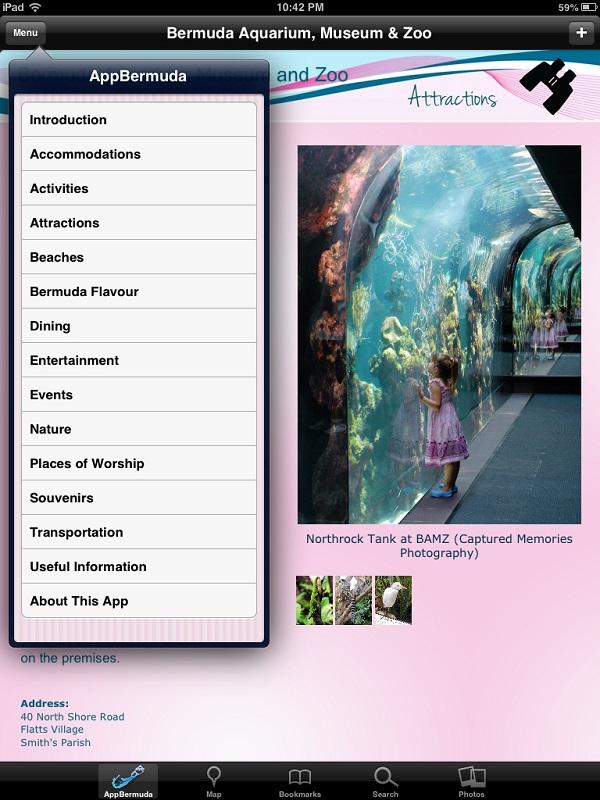 Read More About
Category: All, Business, technology