[Updated] There was a two car collision this evening [Aug 31] on South Road by the junction of Collectors Hill, which resulted in one car being somewhat wedged on top of the other car.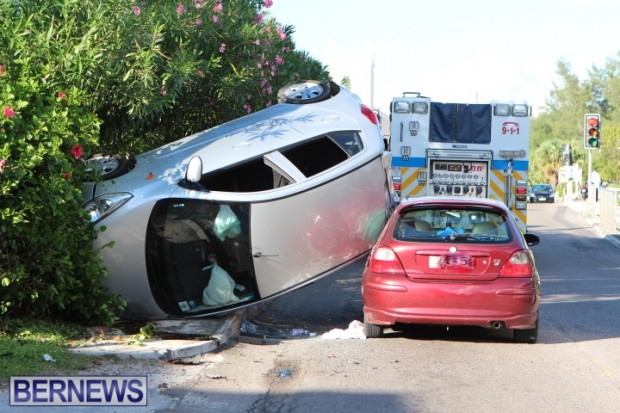 Emergency personnel responded to the scene, and traffic was restricted to one lane as they investigated the collision. A tow truck arrived on the scene at around 6pm and is in the process of removing the vehicles.
It appears one person may have been taken for medical treatment, however we will update with official information as able.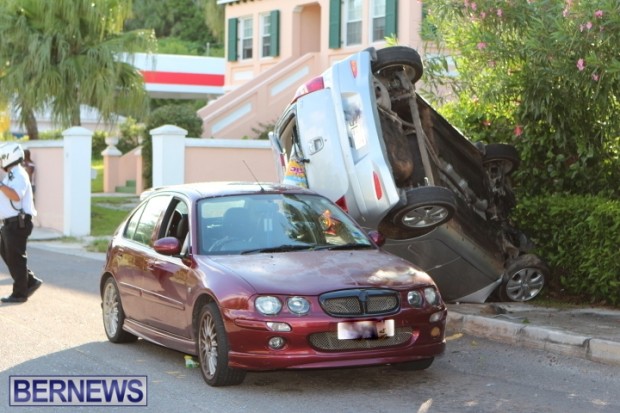 Update Sept 2, 12.46pm: A police spokesperson said, "Around 5:30pm on Saturday, August 31st police and first responders attended a reported two car collision on South Road in Smith's parish, near the junction with Collectors Hill.
"The collision caused one car to end up overturned, partly on top of the other car. Both vehicles were damaged as a result.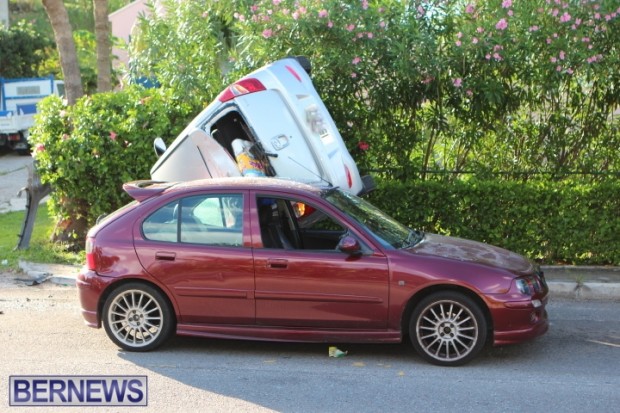 "There were no reported injuries; however the driver of the overturned car, a 68 year old Pembroke woman, was taken to King Edward VII Memorial Hospital via ambulance for medical assessment as a precaution."
Click to enlarge photos:
Read More About
Category: Accidents and fires, Accidents/Fires, All, Cars/Bikes, Most Popular, News, Photos