Bermuda Hospitals Charitable Trust [BHCT] announces that EY — previously know as Ernst & Young — has made a $300,000 donation to the Why it Matters capital campaign. BHCT is leading this capital campaign with a philanthropic goal of $40 million as a payment towards the KEMH Redevelopment Project.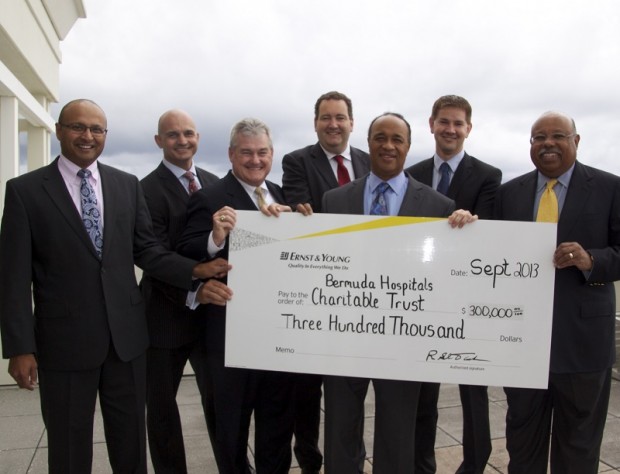 "The KEMH Redevelopment Project is first and foremost critical to servicing the future healthcare needs of the Bermuda community," said Gil Tucker, Country Managing Partner at EY Bermuda.
"That is why the partners of EY have collaborated to donate to this critical fundraising effort. We are supportive of the Why it Matters campaign and the positive impact the enhanced facility will have on our island."
Additionally, EY views the new KEMH facility as a beacon of a modern, international business center and believes that investing in medical infrastructure is critical to the evolution of the island's business community.
Philip Butterfield, Chairman of BHCT, said: "The Bermuda Hospitals Charitable Trust is appreciative for the generosity and citizenship of the EY partners. This is a meaningful gift to the Why it Matters campaign and their continued support is invaluable.
"As we approach the last phase of the campaign we encourage other companies to follow their example in supporting the enhancement of our island's hospital facility."
Read More About