A photo of Bermudian Olympian Arantxa King was featured in a product promotion for athletic apparel company Lululemon Athletica. The company, which was founded in Canada in 1998, operates approximately 200 stores and rang up $1.4 billion in sales last year.
Ms King said that thanks to her older sister, a Lululemon representative saw that she was wearing their gear for a few competitions last year. The company loved that she wore what is normally considered yoga and casual wearing apparel for her athletic competitions, and thus were eager to get her in to take some photos.
The photo was taken a few weeks ago in Union Square in New York City, which is the location of one of the most popular Lululemon stores in the United States.
Photo of Ms King used in the Lululemon Athletica email blast campaign: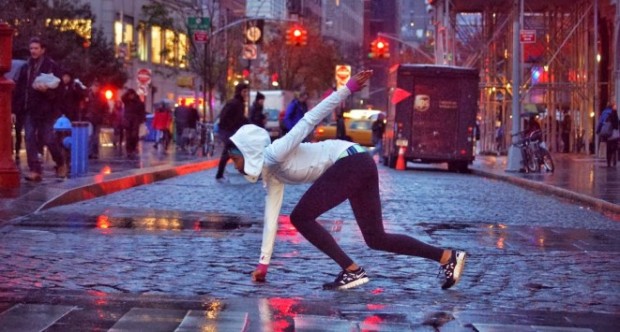 One of the island's premiere athletes, Ms. King has won medals at the Carita Games, CAC Games, Pan American Junior Games. The 2005 World Youth Champion, she represented Bermuda at the 2008 Olympics and 2012 Olympics.
She finished in 36th place in the 2008 Olympics, and powered her way up to a 13th place finish at the 2012 Olympics. Ms King — who competes in the long jump — is presently work as the Director of Operations for the University of Kentucky's Track and Field Team, and is training full-time for her upcoming track season.
Read More About