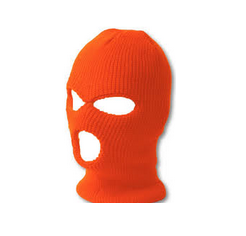 A Warwick resident woke this Boxing Day morning to find a naked man wearing nothing but an orange ski mask in the bushes near her home.
He was described as being light skinned, very hairy and stocky with a "big belly."
This follows after the initial sighting of a naked man in a ski mask which occurred on Sunday morning [Dec 22] at Warwick Long Bay.
A police spokesperson said, "On Thursday December 26th around 8:45am police attended a residence on South Road in Warwick.
"The complainant states she was standing in her yard when she saw what appeared to be man in the bushes near her home. The man was naked wearing only an orange ski mask.
"The male is described as stocky build with a big belly, very hairy and light complexioned. Police searched the area however no one was seen fitting the description.
"Police are appealing to anyone who may have any information on this incident, please call Western CIU on 234-1010," concluded the police spokesperson.
Read More About