Body Canvas Tattoo Parlour is hosting Saulo Brandao as the guest artist until the end of January.
Located in Windsor Place on Queen Street, the parlour opened in March and the owner, Vinny Caldas, has enjoyed working with a variety of customers with diverse interests.
The company said, "He experiences many returning customers as they expand their portfolio of body art. Mr. Brandao will add to the high standard as he brings 20 years experience from his tattoo career, which started in Brazil and extends across Europe.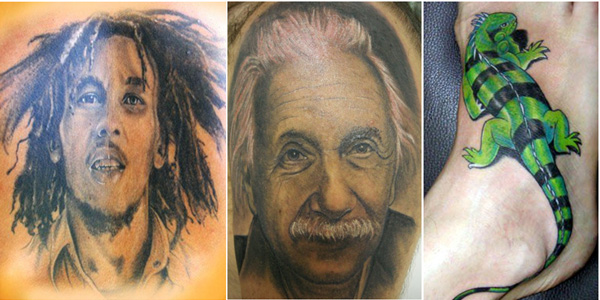 "Mr. Brandao owns his own Tattoo Parlour in Brazil and has collaborated as a guest artist in Spain and Germany. Recognized in several tattoo conventions, he specializes in realistic tattoos such as people and animal portraits, with some work having a 3D look to it.
"He is a very versatile artist, though, as he has experienced the tattoo industry evolve over his 20 year career, in both style as well as equipment.
"Both artists maintain customer comfort, artistic creativity, and safety and hygiene as top priorities. The shop is known for friendly customer service as Vinny works with customers as they decide the right imagery, sizing and positioning for their body art.
"He emphasizes that it is a commitment that should be given a lot of thought. Passionate about the art, he presented at the Pecha Kucha evening in November where he explored the history and reach of tattooing across time and cultures.
"The shop hosts a variety of imagery for interested customers to browse but both artists are experienced in customizing particular images, unique to an individual. Many more Bermudians are now enjoying using their body to tell their stories as this high standard now comes to the island.
"The name Body Canvas encompasses the appreciation that people can express themselves on their skin, telling a story, remembering a loved one, or simply sharing what they care about."
Anyone interested is invited to visit the shop on the mezzanine level of Windsor Place [22 Queen Street] or e mail bodycanvasbda@gmail.com.
Read More About
Category: All, Entertainment, Style & Beauty