According to the Holland America Cruise Line website, the Veendam cruise ship will return to Bermuda in 2015, set to make six calls which all stop in Hamilton
The 'Veendam' started service to Bermuda in 2010, making weekly sailings from New York, tendering from Murray's Anchorage to St. George's on Tuesdays and docking in Hamilton Wednesdays – Fridays. In 2011, the Government announced that the cruise ship would not return in 2013.
The Veendam is shown below docked in Hamilton in May 2010: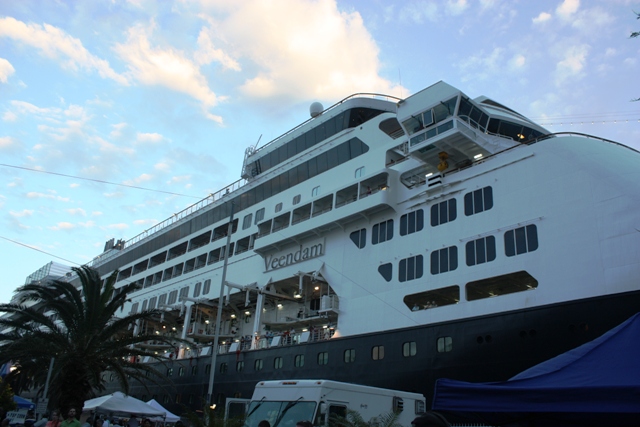 It is scheduled to make six visits to the island from May through July, leaving Boston, Massachusetts and docking in Hamilton.
The dates of the cruise departures are May 02, 2015; May 09, 2015; May 30, 2015; June 06, 2015; June 27, 2015 and July 04, 2015. The listed prices for the 7-day cruise start at $799.
Due to the increase in the size of cruise ships, Hamilton has not had frequent cruise callers in recent years, with the larger cruise ships docking in Dockyard due to logistical problems arising from trying to navigate into Hamilton.
Read More About