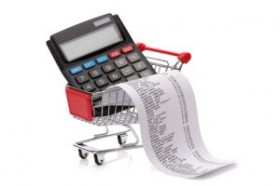 The Ministry of Home Affairs said they wish to clarify several matters relating to the grocery store discount initiative, which saw the island's three major grocery store chains offer 10% off on Wednesdays.
The discount was announced in last year's Throne Speech, which said: "The MarketPlace, Supermart and Lindo's will expand food cost relief by introducing 10% discounted shopping on Wednesdays for one year with effect from 1 December 2013."
A spokesperson said, "The grocery store discount initiative was put in place for one year only, as stated in the OBA Throne Speech of 2013.
"The Ministry of Home Affairs has been advised by certain stakeholders that the initiative may not be sustainable in the long-term. However, another solution may be possible and, as such, Ministry officials are meeting with grocers tomorrow to discuss possible solutions.
"Last week's statement in the Senate, delivered by the Minister of Home Affairs, was simply a case of the Ministry endeavoring to keep the public advised of the status of this initiative.
"The Ministry is hopeful of a positive outcome following tomorrow's discussions – whether that be continuing the 10 per cent discount or finding another solution. The Ministry may have further comment following the meeting," added the spokesperson.
Read More About