[Updated] Former leader of the United Bermuda Party Kim Swan has joined the Progressive Labour Party, the party revealed today [Aug 27]. This is a developing story and we will have more information shortly.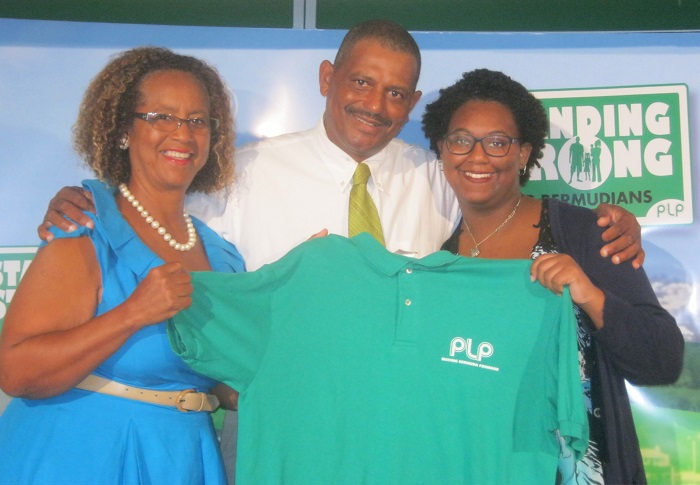 Update: Bermuda Progressive Labour Party Leader Marc Bean today announced that former UBP leader Kim Swan has officially joined the PLP.
Mr. Bean said, "I am pleased to welcome Mr. Kim Swan to the PLP family and look forward to working with him as we seek to build a Bermuda that works for ALL Bermudians. Mr. Swan has the experience and the passion for improving the condition of Bermudians that is needed at this critical point in our island's history. He has a lot to offer, not just to the PLP but to Bermuda."
Kim Swan said,"Like many Bermudians, I am deeply concerned about the direction of our country and the growing marginalization of Bermudians. Promises have been broken, Bermudians continue to lose jobs and many are losing hope in a Bermuda where Bermudians MUST come first. The country is heading in the wrong direction and I believe that I still have much to offer to get Bermuda back on track."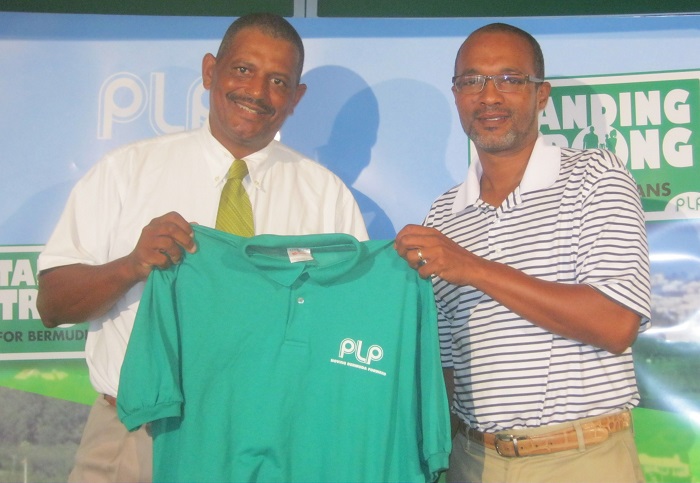 Mr. Swan continued, "I am determined to work with the Leadership and membership of the PLP, in whatever capacity needed. Now is the time when I can provide experience and knowledge from my time in politics towards offering solutions and mentoring the next generation of Bermudian leaders within the Progressive Labour Party. I have seen the PLP evolve under Marc Bean and when I hear his vision, forthright approach and the passionate way in which he speaks for Bermudians, I know that I share his passion and want to help,"
Mr. Swan is a former professional golfer and lead the United Bermuda Party from 2008 – 2011. Born October 4th 1957, he is the eldest son of the late Hubert and Barbara Swan of Southampton. He attended Southampton Glebe, The Berkeley Institute and Warwick Secondary School in Bermuda.
He went overseas to continue his education at Palm Beach Community College in Lake Worth, Florida, graduating in 1980 with a bachelor of science degree from Troy University in Alabama. Mr. Swan served in the Senate from 1998 – 2007 becoming Opposition Senate Leader in 2001. He ran in four general elections before winning the St. Georges West seat in December 2007.
Read More About