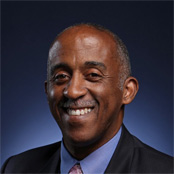 Senator Nalton Brangman has been appointed as the Director of Infrastructure and Development of Morgan's Point Ltd, the company said today.
"Due to the accelerated pace that the Morgan's Point development is experiencing, the team is starting to expand to address the needs of the project," a statement from the company said.
"Senator Brangman has a wide breadth of experience in Electrical Engineering Design, Energy Management Systems [Design Installation and Service], Smart Building Technologies [Integrated HVAC, Lighting, Security and Access Control Systems] including design and service, Light Mechanical Systems, Fire Alarm and Fire Safety System [Design, Installation and Service] Fire Suppression Systems [Design and Installation], Power Engineering Design Infrastructure, especially as it relates to large projects.
"His training in Construction Technology and background in these disciplines brings a great deal of knowledge in an important area of the Morgan's Point Development which will be critical to the project's success.
"Senator Brangman, appointed to the Senate, in December 2012, by the new One Bermuda Alliance Government, is also the Junior Minister of Tourism and Transport and spokesman for Education in the Senate.
"Upon receiving his appointment to Morgan's Point and in the spirit of transparency, he has declared his interest in the Morgan's Point project to the Premier, Cabinet and the OBA Government.
"His new role at Morgan's Point has already precluded him from some specific activities and may also preclude him from other matters that may arise out of development of the Bermuda Tourism plan, which may be considered a conflict in his new role with Morgan's Point Ltd," the statement added.
Craig Christensen, President and C.E.O. of Morgan's Point Ltd, said,"Nalton has been a huge advocate of the Morgan's Point Development since his appointment as Senator, and has been very helpful in bridging the gap between the Developers and the Government.
"His understanding and experience of infrastructure has been, and will continue to be the greatest asset that he brings to this project. We are delighted that Nalton accepted our offer and we look forward to a long and rewarding relationship with him."
Read More About