"The Progressive Labour Party is pleased to welcome Mr. Jamahl Simmons to our Parliamentary Team as the Member of Parliament for Constituency 33, Sandys South," a statement from the party said today [Nov 19].
"We are confident that Jamahl will play an integral role in our team in both the House of Assembly and in the community."
Mr. Simmons and his supporters during yesterday's bye-election: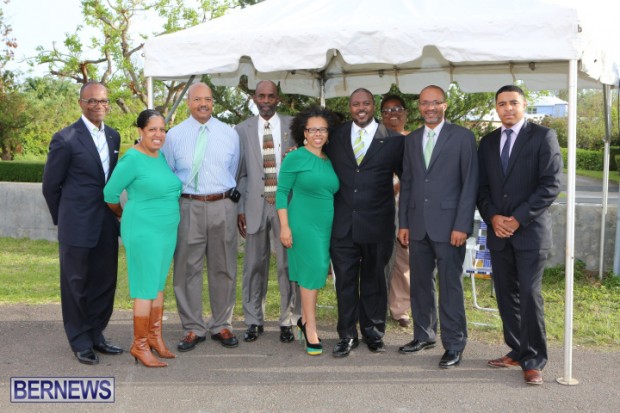 "We thank the constituents of Sandys South for a decisive victory which increased the PLP's vote percentage from the 2012 General Election," The statement continued.
"The people of Sandys South have sent a clear message to the One Bermuda Alliance – that Bermudians need to come first in our country, and that while we encourage investment in Bermuda, we must ensure that opportunities exist for all Bermudians – not just a select few."
Mr Simmons speaks after his victory last night:
Last night Jamahl Simmons won the bye-election in Constituency #33 Sandys South, defeating the OBA's Georgia Marshall, winning 462 votes [58.18%] to the OBA's 326 [41.05%], with 6 spoiled ballots [0.75%].
The new MP pledged to "hit the ground running and start working, because the people deserve a working representative, and they deserve a voice who will fight for our people…"
Read More About