The Ministry of National Security advised that the Gang Resistance Educational And Training [GREAT] programme has expanded into the Middle School level and recently the Premier and Minister of National Security, Michael Dunkley attended the Whitney Institute to take part in a GREAT lesson programme firsthand.
Premier Michael Dunkley and Sen. Jeffrey Baron participating in the Whitney Institute GREAT lesson programme which is being taught by one of the GREAT Trainers, PC Simon Joseph.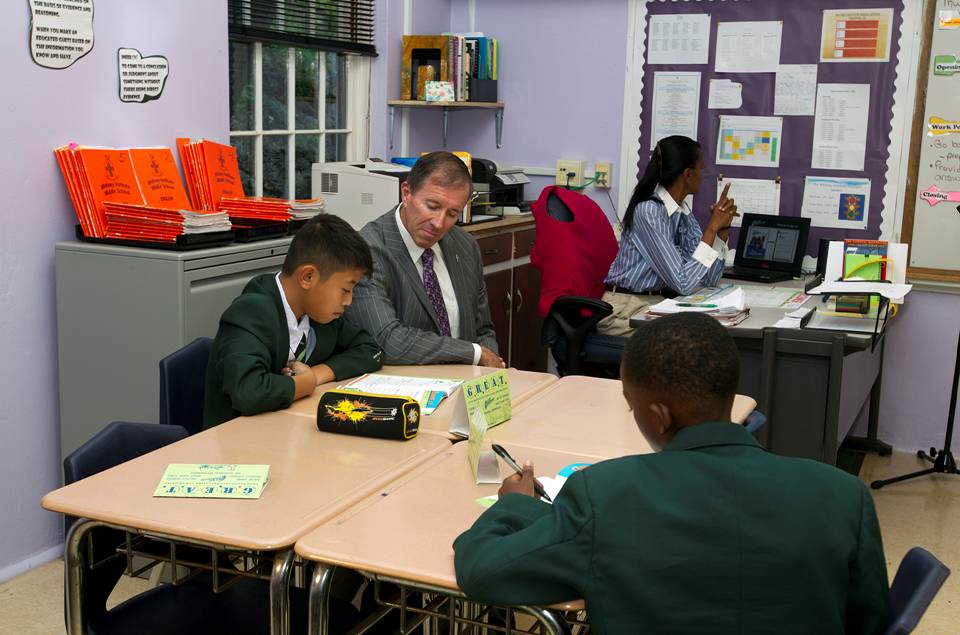 A spokesperson said, "The public will recall that the GREAT Elementary School pilot programme was re-introduced this past January. The programme is designed for P-5 and P-6 students and consists of six 30 to 45-minute lessons. The goal of the programme is to help students practice developing positive solutions and appropriate decision making when faced with tough decisions.
"So far about 150 Middle School students have participated in the initiative."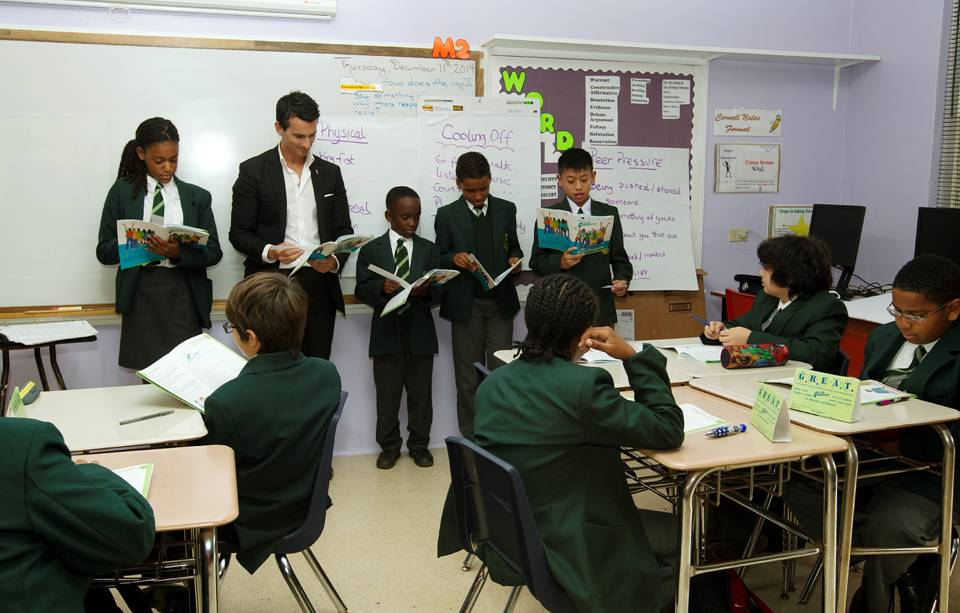 Premier Dunkley — who attended the Whitney lesson entitled 'Keeping Your Cool: Managing Your Anger' with Junior Minister for National Security Sen. Jeff Baron said — "Our Middle School students are at such a critical age in their growth and development, and the timeliness of the GREAT initiative couldn't be more significant for these young people.
"Against the backdrop of recent incidences involving gun and gang violence, this school programme and its value is something that this Government wholeheartedly supports and endorses.
"At the Middle School level, the GREAT programme continues our efforts of introducing effective strategies to impress upon our young people that there are better alternatives to gang violence and anti-social behaviour."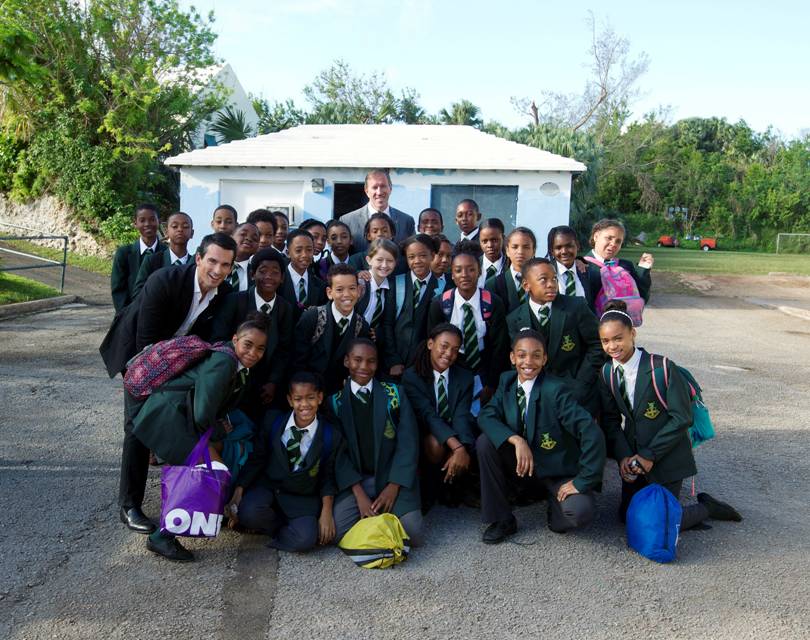 The Premier added, "At its core, GREAT is designed to do two things; build positive relationships between students and the Bermuda Police Service, and it also provides our children with solutions and appropriate decision making skills.
"At Whitney, it really was a pleasure to observe the students as they role played, participated in group discussions and learned how to communicate messages clearly, control their anger and to respect others.
"For our part, we are pleased to do whatever we can to prepare our young people by providing them with the tools to make positive lifestyle choices and to make valuable contributions to this community."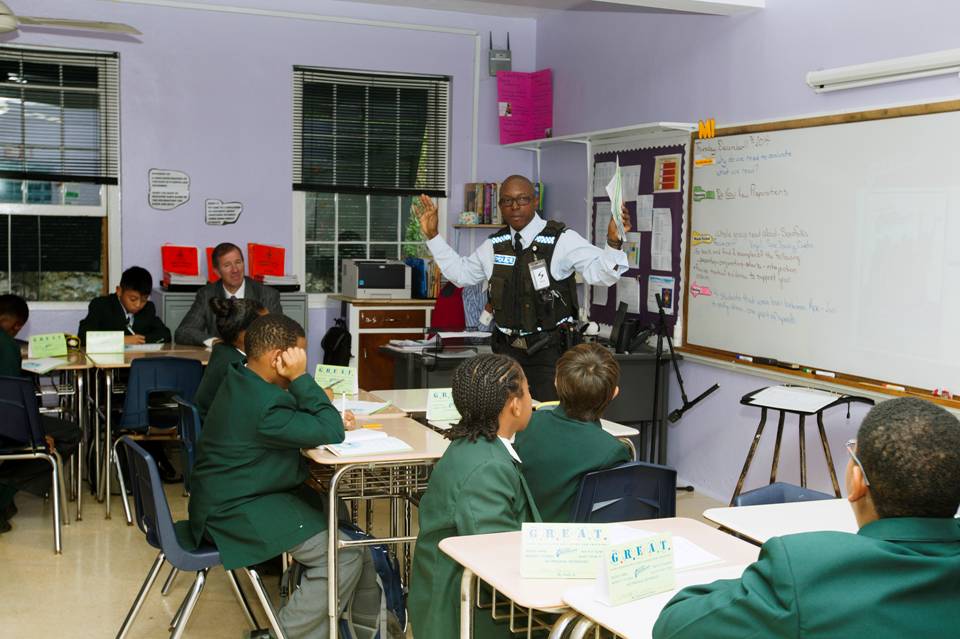 To date, the pilot programme has been rolled out in the following primary and middle schools:
Gilbert Institute
Harrington Sound Primary
Paget Primary
Prospect Primary
Somerset Primary
Victor Scott Primary
West End Primary
Whitney Institute
T.N. Tatem
Over 200 hundred primary and 150 middle school students have participated in the GREAT programme during the 2014 calendar year.
Read More About