The Washington Mall has been looking extra festive, as a number of sporting groups teamed up to decorate Christmas trees in the Mall in this year's friendly competition, with the Bermuda Football Association being named the winner,  North Village Community Club placing second, while the Bermuda Hockey Federation placed third.
Located in the new extension of the Washington Mall, a total of 11 sports organisations have decorated Christmas trees as part of the Annual Catlin Charity Christmas Tree Event. Each tree was decorated using each groups own creative style, showcasing their club/organisations spirit with many of the tree's using homemade decorations.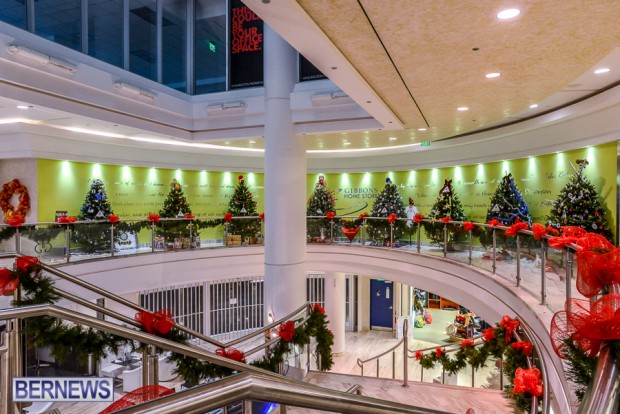 This year's participants included Western Sports Stars [Dandy Town], Pembroke Hamilton Club [PHC], Bermuda Football Association [BFA], North Village Community Club, The Bermuda Hockey Federation, The Bermuda Triathlon Association, Hamilton Parish Youth Programme, Bermuda Bicycle Association, Bermuda Outward Bound, Somerset Cricket Club – Under 12 Reds , and the Southampton Rangers FUNdamentals Youth Development Program.
Catlin Bermuda announced this year's Charity Christmas Tree Winners; in first place The Bermuda Football Association receiving a donation of $2500 to their organisation, second place North Village Community Club and third place, The Bermuda Hockey Federation receiving $1,000 and $750 respectively.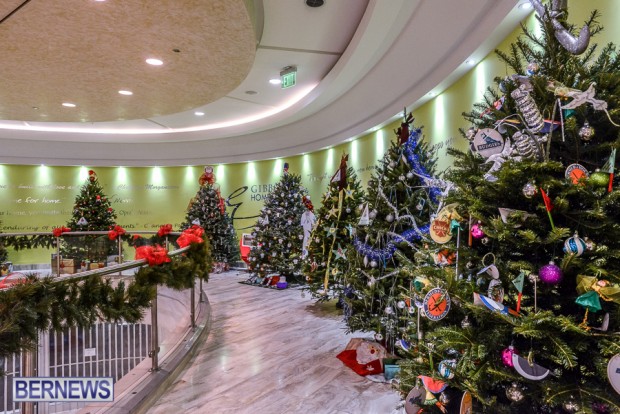 Graham Pewter, CEO of Catlin Bermuda said, "Once again, Catlin is pleased to sponsor this event and the chosen organisations have worked enthusiastically to produce these wonderfully decorated trees. Congratulations to the winners and to all participants."
In addition, Catlin Bermuda awarded a People's Choice Award of $1,500 to Pembroke Hamilton Club [PHC]. The People's Choice was determined by a combination of the 'likes' from each photo on the Washington Mall Facebook Page and the votes submitted in the mall.
Suzanne DeCouto  said, "This year's Catlin Christmas Tree Competition gave Sporting Organisations an opportunity to raise funds and showcase how important they are to our community. Watch out for next year's Competition as we will change it up again."
All groups received a $500 donation from Catlin Bermuda for participating.
Click to enlarge photos:

Read More About