A planning application for a base for Oracle Team USA — which is setting up in Bermuda in advance of the America's Cup – has been submitted, calling for four new buildings and two floating docks.
According to the application [PDF here], the project would see changes at South Basin, South Arm, Dockyard, and Sandys, "involving temporary infrastructure comprising 4 new buildings to house boats and sails, two tents, 7 containers, tower crane [160 feet high], 1 ancillary building to house fibre optic infrastructure, 2 disposal boreholes, conversion of existing single storey garage building to create shower/changing/toilet facilities, 6 feet high chain link fence and two floating docks [318 feet maximum length].
Oracle Team USA, the defending champion, is one of six teams set to compete for the 35th America's Cup, alongside Artemis Racing from Sweden, Ben Ainslie Racing from Great Britain, Emirates Team from New Zealand, Luna Rossa Challenge from Italy and Team France.
Team skipper Jimmy Spithill previously said, "The objective of being here this week is to start work on setting up our base, our home, in Bermuda. It's been fantastic to get here and feel the energy and see the welcoming we're getting here from Bermudians. It's very, very exciting to see where we hope to be going out and defending the America's Cup."
"Our plan at Oracle Team USA is to be sailing out on The Great Sound at the beginning of May. It's important for us to hit that deadline, so we're working to put a plan in place to achieve that," added Mr Spithill.
"Our team members, the designers, the athletes, their families and kids, we're all coming here from now onwards really – looking for houses, schools, getting integrated into the local community.
"For me personally having been here the past couple of days, the local people here are really behind it. I have no doubt it's going to be a fantastic America's Cup here."
Renderings of the future Oracle Team USA base in Dockyard  provided by the America's Cup: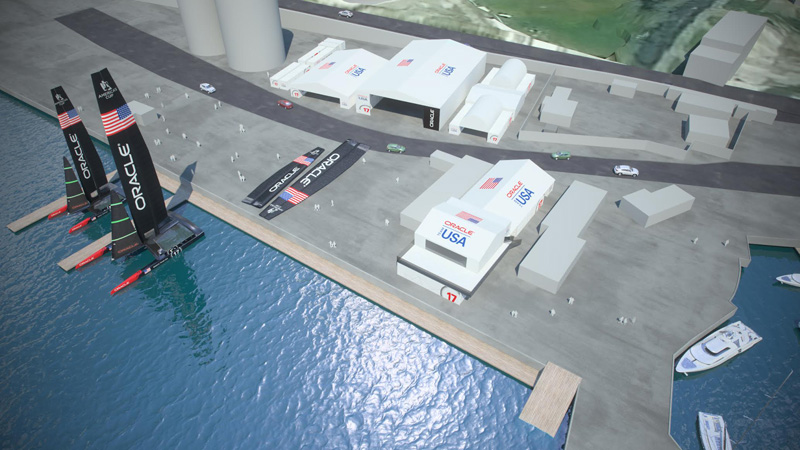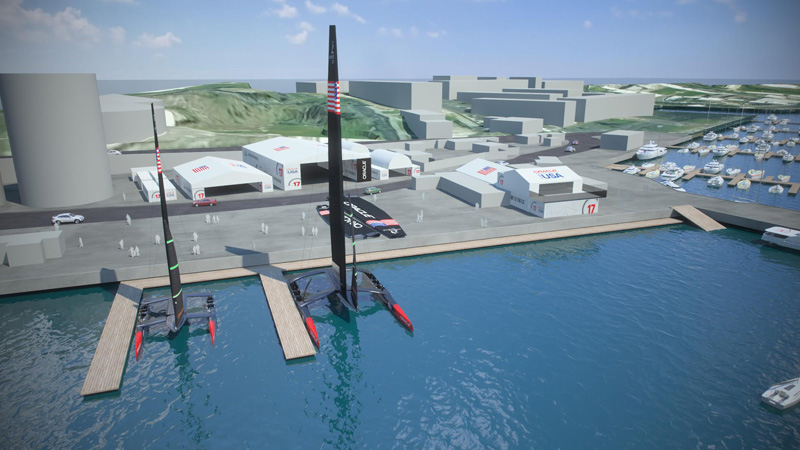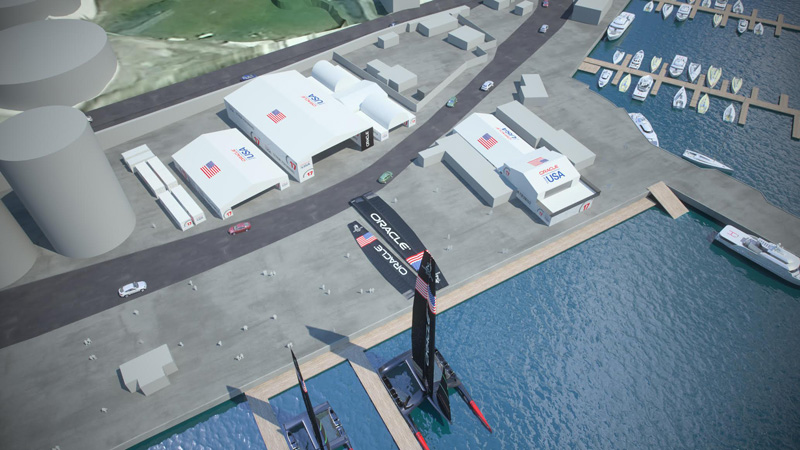 Read More About