Planning is underway for the 2015 iteration of the Miss Bermuda Pageant, with applications now available for young women between 17 and 24 years of age who would like to represent the island not only here at home, but also on the international stage.
Pageant director Milika Trott-Seymour said, "It's that time again. If you know anyone that would make an awesome Miss Bermuda, we are now accepting applications for our fifth anniversary event.
"The 2015 Miss Bermuda pageant is open to young ladies ages 17-24 years old who are Bermudian, have never been married, have no children, and who are passionate about being an ambassador for Bermuda."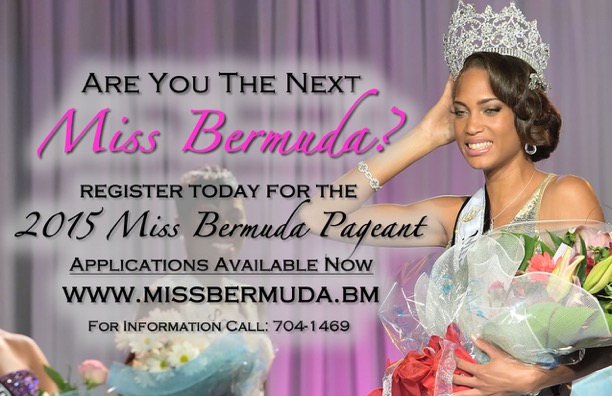 The Miss Bermuda website says, "The Miss Bermuda Pageant has once again become one of the leading events on the Bermuda calendar.
"Under the direction of Milika Trott-Seymour, the Miss Bermuda contestants participate in an educational development program which is geared toward self improvement, and community service.
"Although only one can win the crown, all the ladies grow throughout their experience as a contestant and come away with a first class, once in a lifetime experience."
Highlights from the Miss Bermuda Pageant 2014:
The 2014 Miss Bermuda Pageant was won by Lillian Lightbourn, with previous winners including Katherine Arnfield in 2013, Rochelle Minors in 2012, and Jana Lynn Outerbridge in 2011.
For more information or to obtain an application for the 2015 contest, visit the pageant's official website or call 704-1469.

Read More About
Category: All, Entertainment, News, Style & Beauty