Nikki Begg, Creative Director and owner of Petals flower shop, has recently launched a unique Valentine's Day campaign that aims to encourage "the gentle act of courtship" by encouraging the writing of love letters.
Dubbed 'Letters to Juliet,' the campaign will see all Petals shoppers who spend at least $25 eligible for a prize draw, with a "very special draw" open to those who leave love letters on a public wall created specially for the effort.
When asked about the Valentine's Day campaign, Ms. Begg said, "It's based on a movie called 'Letters to Juliet'. It is set in Verona, Italy where Romeo met Juliet. The key scene in the movie is of the alleyway with thousands of letters posted on the stone wall, all written to Juliet by people looking for advice about matters of the heart.
"I am an incurable romantic so I absolutely love Valentine's Day. I wanted to rekindle interest in people writing love letters – to their lover, their spouse, their parents, their child. We are so busy now in our lives that the gentle act of courtship is being lost.
"I saw this as a way of people reconnecting with each other. I loved the idea of creating a stone wall in the Petals shop on 19 Queen Street where people could leave their own love letters. Once that idea took hold, I had to design a way for people to be brave and put pen to paper as it were."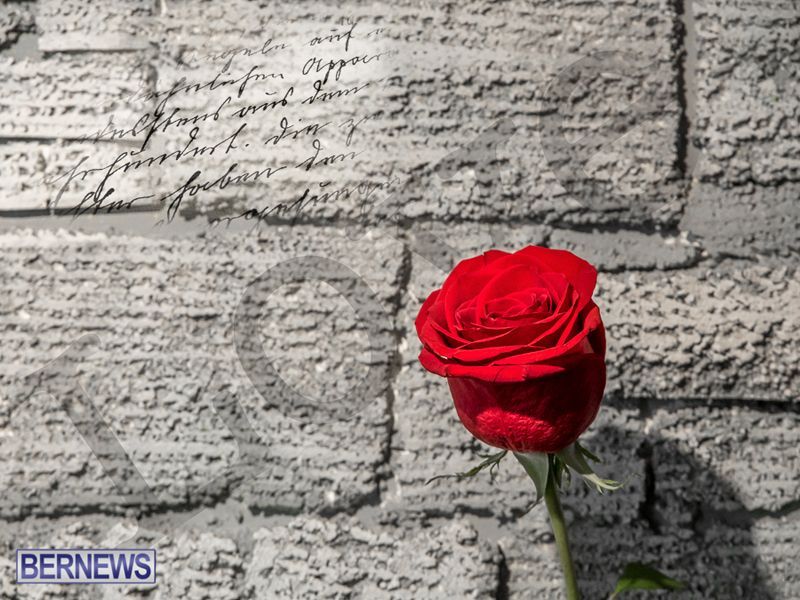 "Dustin is one of our most talented and creative designers. Within days he built the 'wall' that is going to be used. We just hung it up – it's magical."
When asked how 'Letters to Juliet' actually works, Ms. Begg said, "Its actually very easy. For every $25 spent on flowers between January 31 and Valentine's Day, you will receive a token on which a unique number is printed. The more you spend, the more tokens you earn. The tokens are perforated so we keep one half and you keep the other.
"On Valentine's Day, we will draw from all the tokens. If your number is drawn, you win a gift. We are also running different competitions on our various social media platforms. We will be announcing all the winners on our blog and Facebook page.
"But if you are brave and leave a love letter on the wall, you are entered into a very special draw. You can choose if you wish your letter to be read or if you prefer to remain anonymous."
When asked how remote purchased could post their letter on the wall, Ms. Begg said, "People can send us an email with the love letter and we'll post it up for them."
When asked what kind of gifts the campaign would include, Ms. Begg said, "I have been absolutely overwhelmed by the support given from each person I reached out to. Once I explained the concept, they were on board. With one company, I didn't even have to finish – they loved it.
"The first person I approached was Vernon at Tangles Salon on Burnaby Hill – we have collaborated on several projects and I knew he would love the idea. He spoke to his management team and called me back offering three gift certificates: one for $750, one for $200 and the third for $100."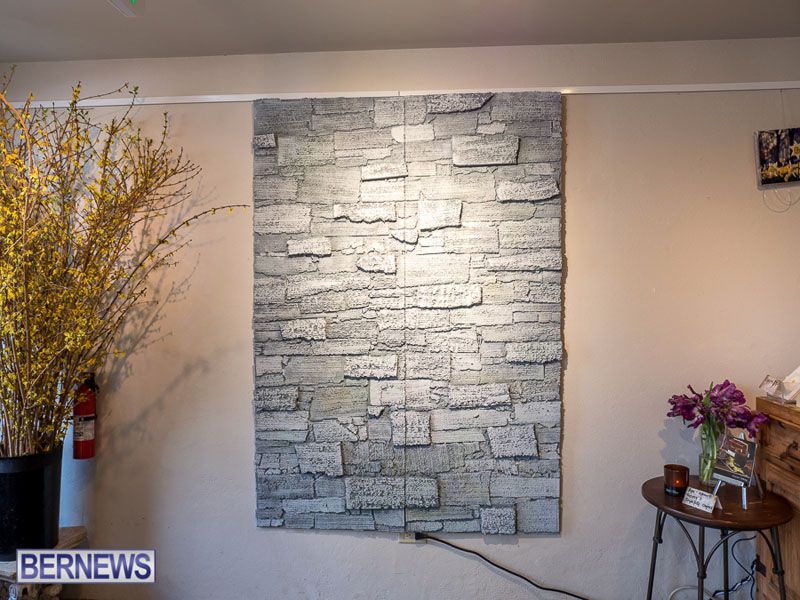 "I was thrilled and fueled with energy, but most of all his unconditional support – it was wonderful to be able to talk so honestly on something I am so passionate about – this elusive thing called love.
"Petals does the flowers at Fairmont Hamilton so I reached out to them next. They were absolutely taken with the idea and as the grand prize have offered a two night stay in one of their newly renovated suites, but there's a hook: this is the gift that is given to someone who writes a love letter and posts it on our wall in the shop, the lucky person who gets that token.
"I have heard the suites are breathtaking. We are also including with that gift the largest box of Godiva Chocolates that I have ever seen, courtesy of Miles Market.
"Simon Carruthers from Goslings absolutely wanted to be involved. Goslings have offered two Magnums of Moet & Chandon. For anyone who has given permission for their letter to be read, they'll leave their name and contact number on the envelope and be entered to win one of the Magnums.
"We're looking for something that moves us – it could be a letter asking for advice or an interesting, beautiful, funny, or heartwarming letter. I want people to write from their heart."
"One of the most romantic, big deal dates, I think is having dinner at Fourways. I always feel very grown up when I go there for dinner. Andy was kind enough to give us a $200 gift certificate. In fact, we start the campaign on our Facebook page with this gift."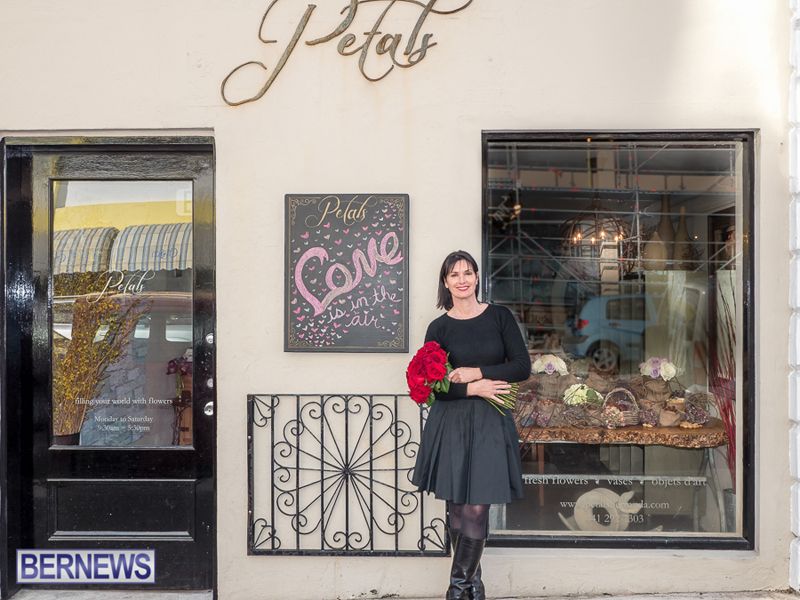 "Most people have a favourite love quote or have read a passage that in someway describes love. We are inviting people to post their favourite quote/letter/saying. The person with the most votes wins, so be sure to share the post and ask your friends to vote for you. But to get things warmed up, we start with an article on three hints on how to write a love letter."
When asked about the possibility of a custom designed piece of jewelry for Valentine's Day, Ms. Begg said, "Years ago I read a book called The Language of Flowers. Each flower has its own secret meaning. When I design a bouquet, I think about the message I am creating with the flowers I am using.
"I knew I wanted the shop to evolve into something more than flowers and carry items that I was passionate about. A great friend of mine wears jewelry by Elisa Stubbs of Airy Heights Design. Her work is the perfect marriage between nature, stones and metal. Her work is dramatic yet minimalist.
"Elisa also believes that each stone has metaphysical properties, that is, each stone carries its own significance. So her philosophy in design is parallel to mine. Elisa came over to our design studio and we worked on a design for a pair of earrings that are both edgy and breath taking."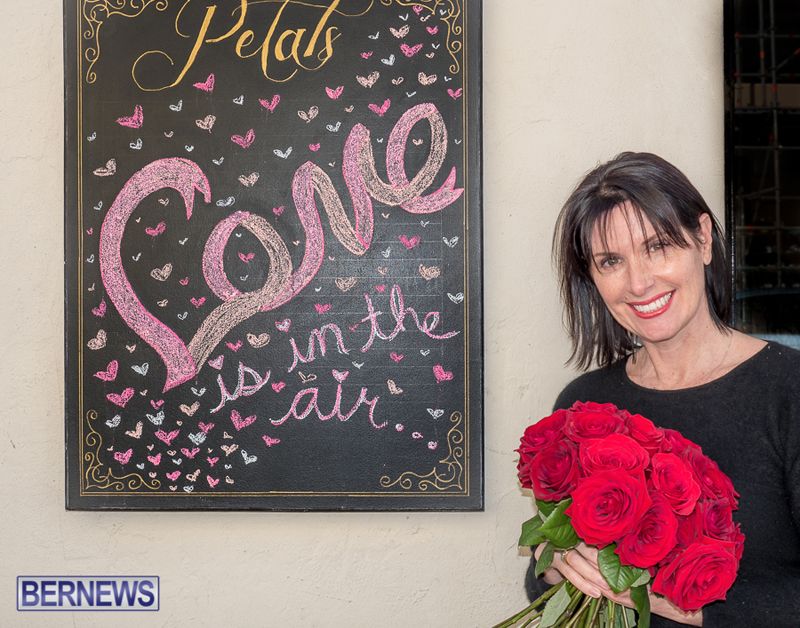 "I shall be doing a blog post on them later in the week. But needless to say – my knees went weak when I saw them. They are perfect for Valentine's. Elisa kindly lent me a pair of her Sea Fan earrings which I will be wearing when I am in the shop. I don't know which I love more; I tried them on the other day and they made me feel quite mischievous."
When asked if there were any conditions for the campaign, Ms. Begg said, "We have really thought this through – I would only say that if you are ordering from overseas and you win, the person to whom you gave the flowers will be offered your gift – but I guess that will be between the two of you.
"The best part is that, as we are a boutique florist, I only have a small team, so each bouquet is designed from the heart and there are a limited number of bouquets that we'll be able to create within the timeframe. Apart from roses, we'll be carrying some incredible flowers for people who'd prefer to make a quiet statement of their affection.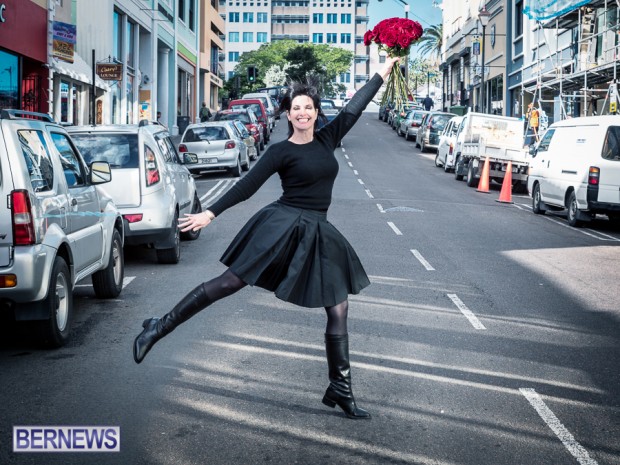 "What that means to anyone ordering flowers is that the chances of winning are higher than average – all you have to do is come in, call or email us to place your order for Valentine's Day.
"I have to say that, even though I am not winning any of the gifts, I feel like I have won them all. I have been so taken aback by everyone's generosity. Perhaps we are all romantics at heart!"
For more information on 'Letters to Juliet' and the different gifts that can be won, visit the Petals blog and Facebook page, call on 292-7303, email info@petalsbermuda.com, or visit the shop at 19 Queen Street in Hamilton.
'Letters to Juliet' begins on Saturday, January 31.
Read More About
Category: All, Business, Entertainment