Camille Chin-Gurret and Nicky Gurret are currently representing Bermuda while competing in the 13th World Flower Show in Jaipur, India.
A spokesperson said, "Ms. Gurret brought her daughter's entry with her as Ms. Chin-Gurret cannot attend due to her studies at Exeter University. This is Ms. Chin Gurret's third time entering the World Flower Show and her mother's seventh.
"The title of the show is Grand Floral Affair. A World Flower Show & International Seminar is a tri-annual event by the World Association of Floral Artists [WAFA], with 28 countries being represented. It is being hosted in the eternally beautiful city of Jaipur in India."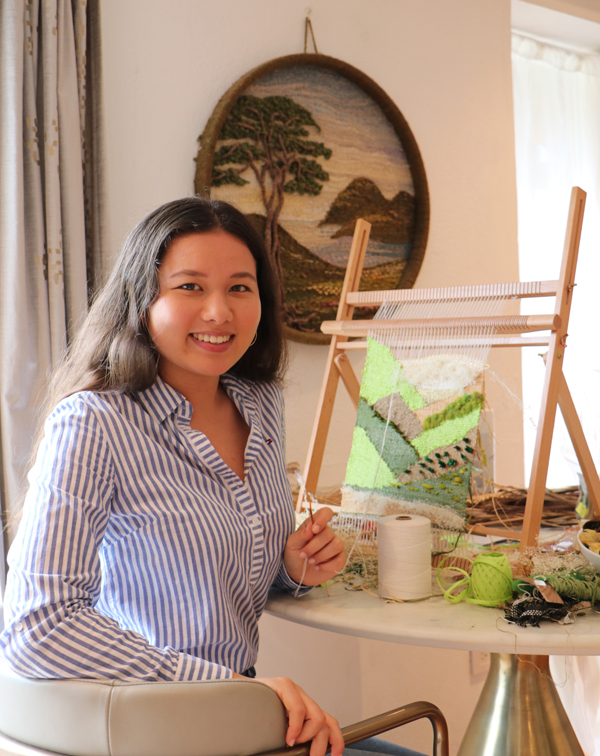 "This five-day floral art show will hold a panorama of workshops, competitions, demonstrations, and exhibitions. WAFA is a voluntary and non-profit global organisation that encourages the art of flower arrangement through workshops, seminars, and flower shows.
"Founded in 1981 by a group of flower arranging societies, WAFA now has 31 countries as its members, with Bermuda being a founding member.
"Ms. Chin- Gurret has entered the class called Rich Tapestry, where she used a loom to weave plant material such as sisal, cotton, palm leaves, palm fronds, skeletal leaves, and other plant material.
"Her mother Nicky Gurret has entered the Imposed class, where all those in her class receive the exact same plant material and container. The competition runs through March 1.
"Also at the show are Debbie Burville and Cindy Young, who are international judges from The Bermuda Garden Club representing Bermuda."
Read More About
Category: All, Entertainment, News