After competing together in the Chelsea Flower Show in London, England, Nicky Gurret and Camille Chin-Gurret will venture to India for the World Flower Show, which takes place from February 24 to March 1, 2020 in Jaipur.
A spokesperson said, "The World Flower show is a tri-annual event organised by the World Association of Floral Artists [WAFA]. It is being hosted in the eternally beautiful city of Jaipur in India. This five day flower fair will feature a variety of workshops, competitions, demonstrations, and an exhibition which will see around 35 other countries compete.
"Gurret has competed five times and Chin-Gurret twice as a child. They are looking forward to competing in the 13th World Flower Show together. Both have won numerous awards both locally and international in floral art."
Ms. Gurret said, "I traveled to Pakistan around 10 years ago with a fellow floral artist, Bobby Mitchel, on a WAFA seminar where we created a floral art exhibit that symbolized the Bermuda fitted dinghy and our beautiful ocean and beaches. I thoroughly enjoyed my time there and look forward to visiting their neighbour India."
"Ms. Gurret and Ms. Chin-Gurret competed recently at The Chelsea Flower Show in the duo category with the given theme of 'Connections.'
"They decided to use the theme of 'the rainbow connection,' with the quote made famous by the Muppet creators and sung by Kermit the Frog: "Someday we'll find it, the rainbow connection, the lovers the dreamers and me."
Ms. Chin-Gurret said, "Over 40 different flowers were used in the Chelsea Flower exhibit and seven cylindrical PVC tubes of various heights were painted different colours of the rainbow. Each tube was connected by plant material and green painted aluminium wire to symbolize connections and how all different people are connected.
"It took several weeks of planning and eight hours through the night to install with a mad rush to select and buy all the flowers days before in London as bringing flowers from Bermuda has proven over the last few years to be difficult due to importation restrictions of plant material."
"For the 13 WAFA show, Camille plans to enter a dried piece which her mother will carry to India as she will be in her second year of university at Exeter University in the UK. While Ms. Gurret plans to enter an imposed category where everyone in the category has the same exact plant material and must execute a design based on a theme."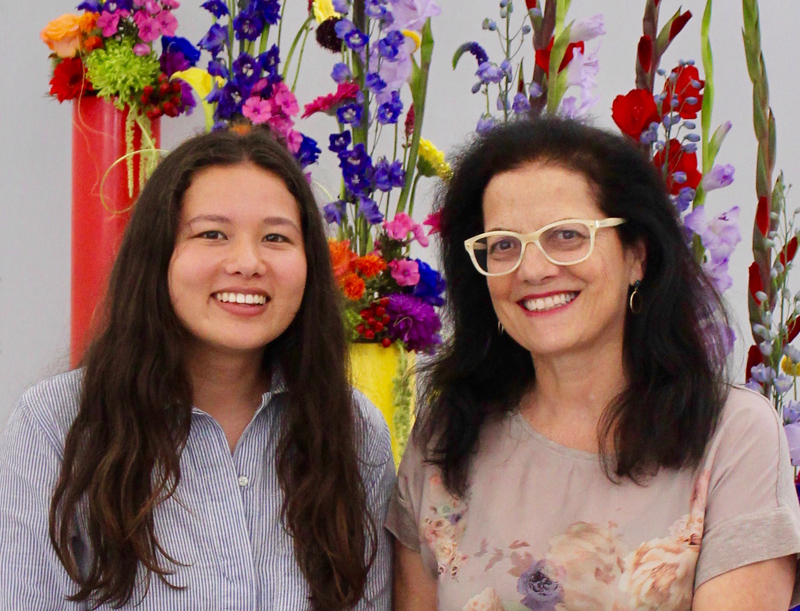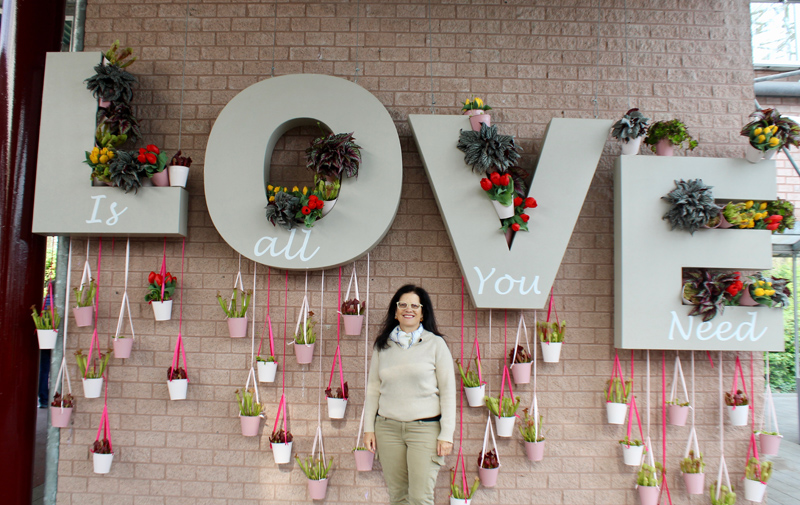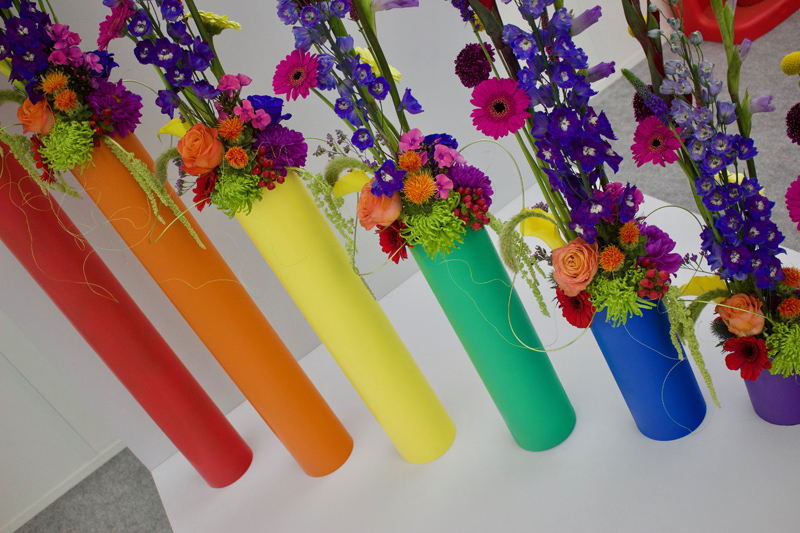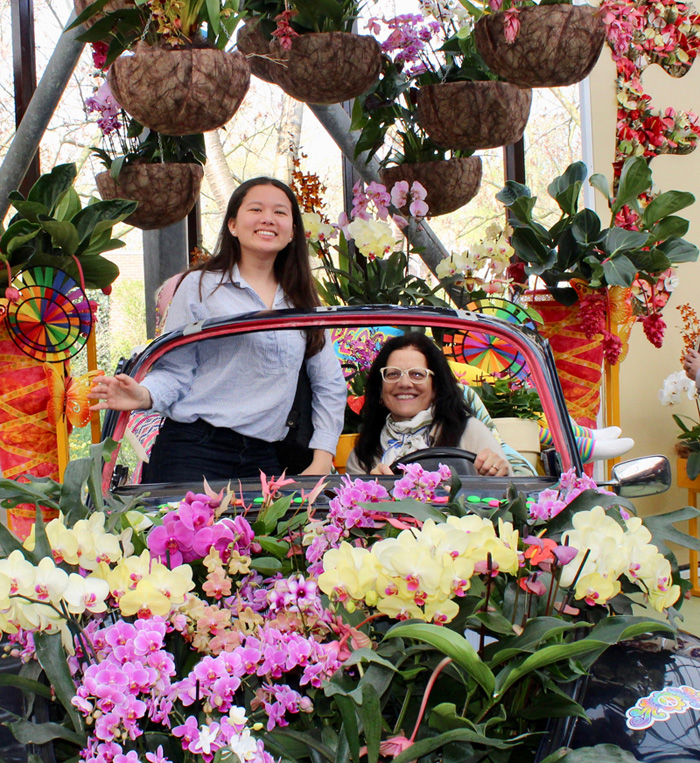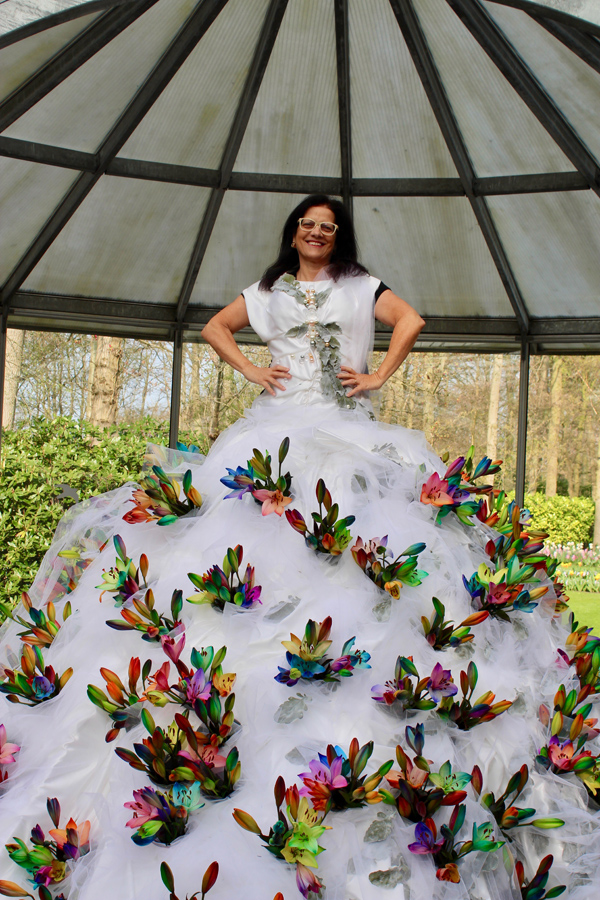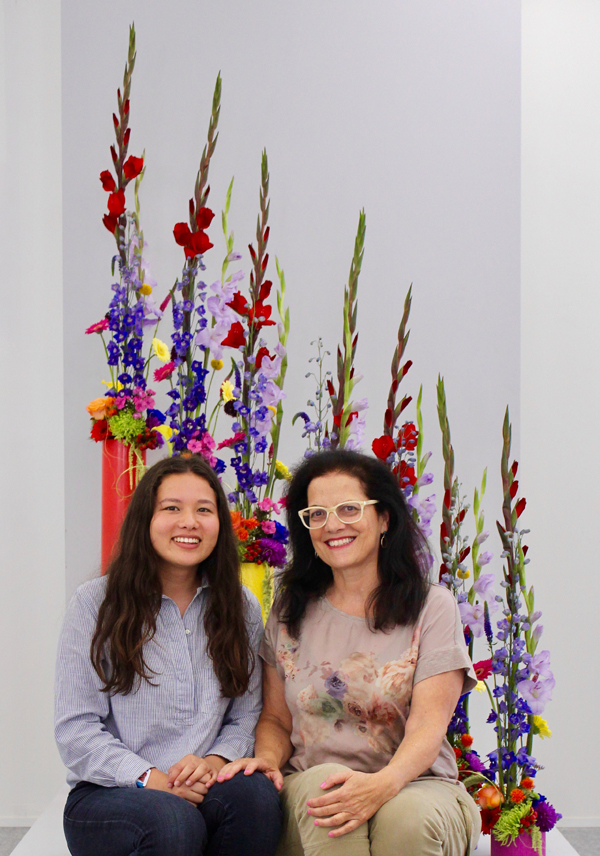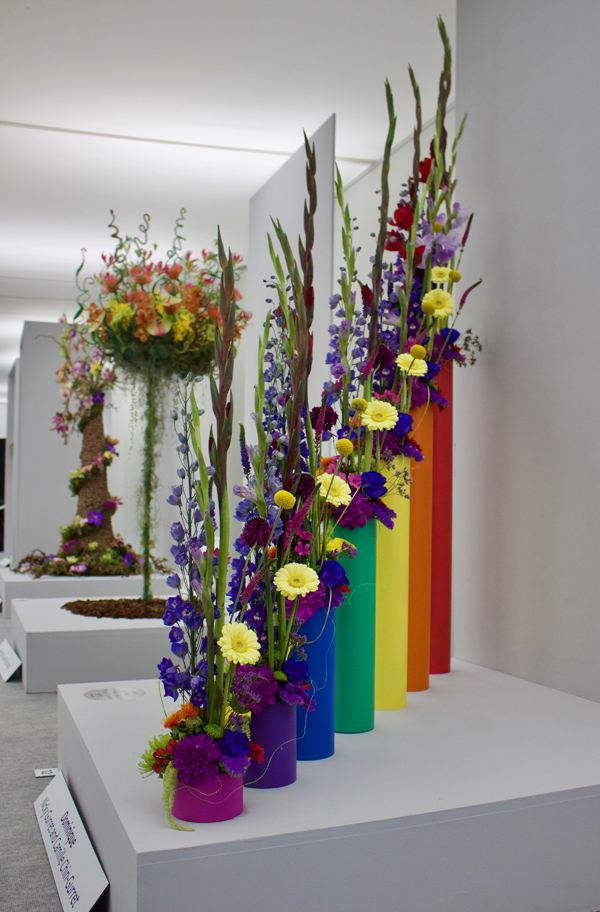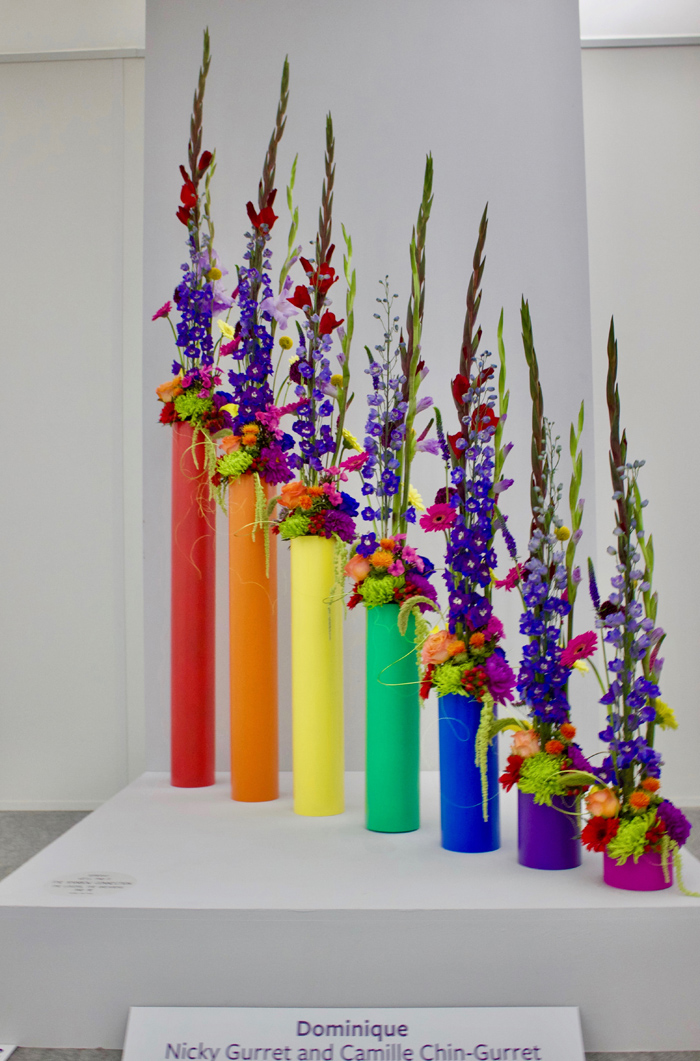 Read More About
Category: All, Entertainment, News