The Bermuda Health Council and Bernews have teamed-up to answer your questions about the island's health care system.
Visit www.bhec.bm to submit your queries and look for our response in Bernews every month and on www.bernews.com
Many medical concerns may require your health professional to refer you for laboratory or imaging tests at another facility. To help the testing facility understand why you are visiting them your health professional provides them with information about what test is needed and why.
This also helps the testing facility submit the claim to your insurer. Without this information, the facility may delay your test or you may be denied the test until the required information is supplied.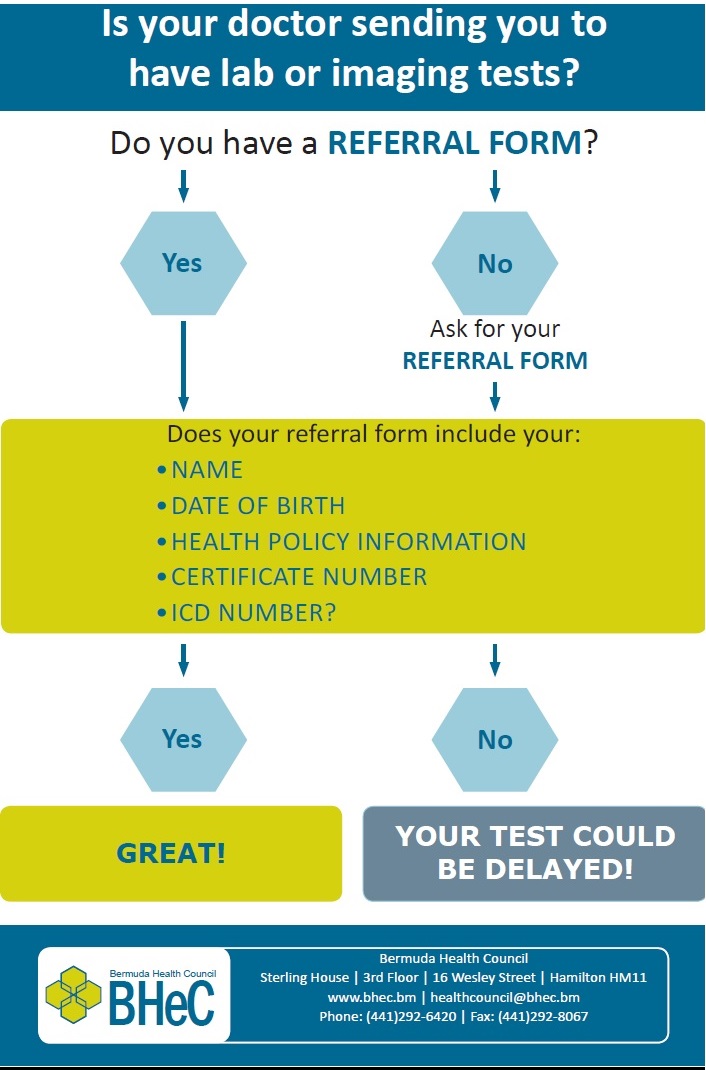 Delayed or denied tests can be avoided and below are five tips to help you, the patient, ensure you can get the test you need, when you need it:
Ensure you have a referral or requisition form: If your health professional is sending you for a test, e.g. a blood test or X-ray, make sure you do not leave his/her office without a referral form. These forms are necessary for the testing facility to carry-out the test and verify that you are who was booked for the test.
Review the referral form information: Check that your referral form provides your name, date of birth, health policy information and certificate number; and the Medical diagnosis ICD number. All of these details will help the testing facility to perform the correct test and submit the correct claim information to your insurer once the test is performed.
Identifying a diagnosis code or ICD: ICD stands for International Classification of Disease and it's a short-hand way of explaining why you need a test. It also helps standardize communication between professionals as the code is a number or a number and a letter. Most referral forms have a space for the ICD code.
Speak with your health professional: Before you leave the office, speak with your health professional to ensure you have all of the material you need, understand why you are having the test and are aware of any pre-test prep you may need to complete.
Bring your photo ID and insurance card: A photo ID will assist with the test check-in process, ensuring the facility has the correct contact details for you, spelling of your name and other identifying material. The insurance card may be needed to reconfirm your health policy information, certificate number and insurer.
No one wants to delay patients' care. Your personal information and test details are vital to ensure you get your tests promptly. For more information on what to take with you for a test visit: link here or contact us on 292-6420.
Read More About