The vice president of the Bermuda Table Tennis Association [BTTA] and owner and director of SMASH Table Tennis Rec Center Jaymo Durham recently donated a total of 20 table tennis rackets to former facility manager of SMASH and owner of Soul Food Promotions Lynwood 'Brotha Richie' Richardson to help with the upcoming World Table Tennis Day Fun Fest.
The Fun Fest is set to be held on the City Hall steps and front lawn on April 6 from 12.00pm through 2.00pm; the rackets will also help with what Brotha Richie is calling the 'Table Tennis 4 ALL Initiative' – an initiative that Soul Food Promotions will be spearheading throughout Bermuda.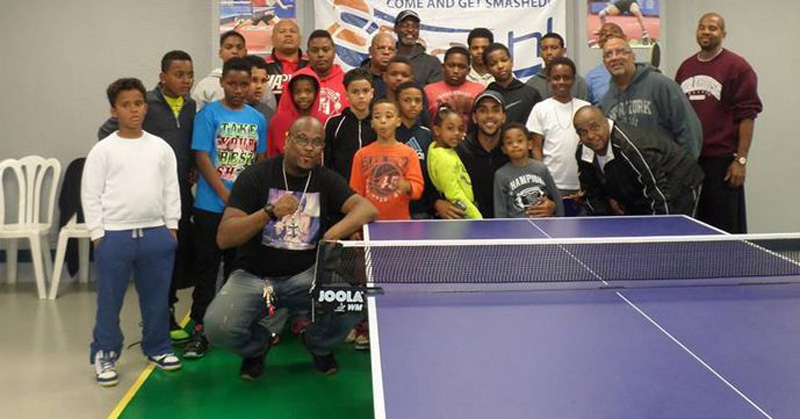 A spokesperson said, "The aim of the International Table Tennis Federation is to make the sport popular, universal, and inclusive, and since being introduced to the sport last year when SMASH opened, Brotha Richie has experienced first hand how much of a positive impact table tennis can have on a community no matter the age, gender, social status, culture and physical ability.
"With the opening of SMASH, combined with what Soul Food Promotions will be doing working with other table tennis players in the community, we believe this goal can be achieved."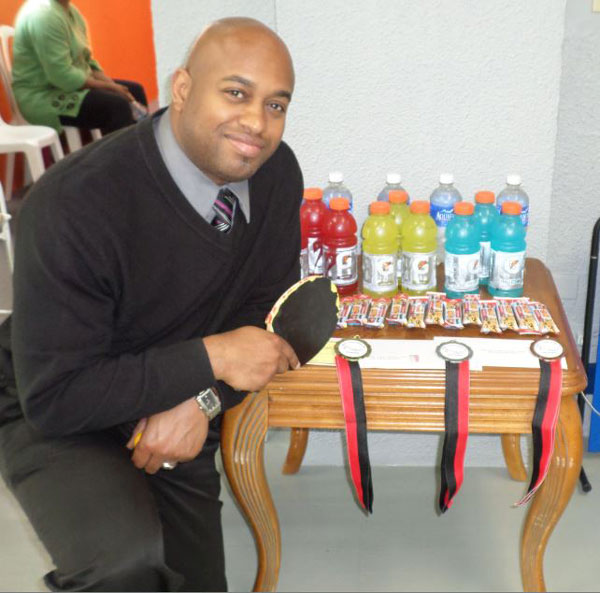 "Soul Food Promotions is not a registered charity but rather a promotion company that hosts events that promote community, positive activities and now sports related events."
Mr. Richardson said, "My goal is to help make table tennis a popular sport in Bermuda as it once was before, and a lot of that starts in the schools. Now I have the freedom to help schools that have tables but may not be able to afford to run programs, or some schools do not have tables but may have a pool of talent waiting to be exposed to the sport."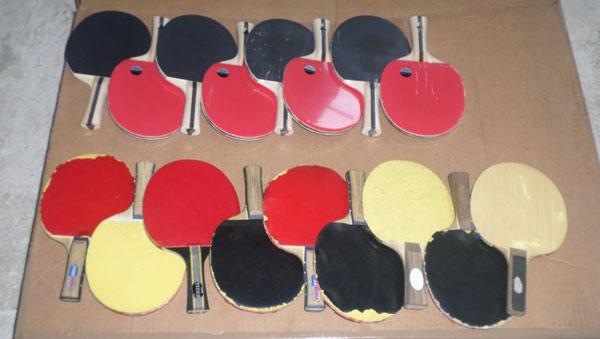 "I am not seeking sponsors really, but businesses or individuals that see what I am doing, that can relate with my intentions and invest in my efforts that will help me to get further resources to grow the initiative and also help to sustain me, while I do my work through Soul Food Promotions.
"So far I was able to take Sandy's Secondary a used table and some rackets, and I am hoping to do a lunch time club at Somersfield, and we have some other schools in mind as well. For more information about Soul Food Promotions or the Table Tennis 4 ALL Initiative, email brotharichie@gmail.com."
Read More About