[Updated] Bermuda's cruise season is getting underway, as following the Riviera's arrival in Dockyard this past weekend, the Seven Seas Navigator arrived today [Apr 7] with the Regent-operated cruise due to berth in Hamilton.
An occasional visitor, this is the sole visit this particular ship will make to Bermuda for the year, with the 565ft long ship due to dock in Hamilton, carrying a projected 456 passengers and 325 crew.
The 2015 Cruise Ship schedule shows we are scheduled to receive a total of 136 cruise ship visits in 2015, made up of 100 regular or contract ship visits and 36 occasional visits, with the arrivals kicking off in earnest this month.
The Government previously said that approximately 366,000 cruise visitors are projected for 2015, which they said will contribute over $90 million to Bermuda's economy, which includes Government taxes, on-Island purchases made by cruise visitors and crew members and shore excursions taken by cruise visitors.
The photos below show the Seven Seas Navigator off the east end of Bermuda this morning: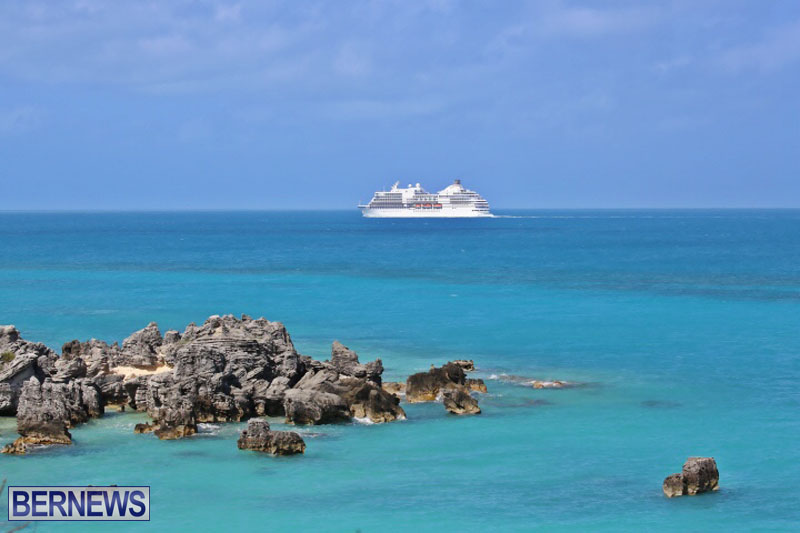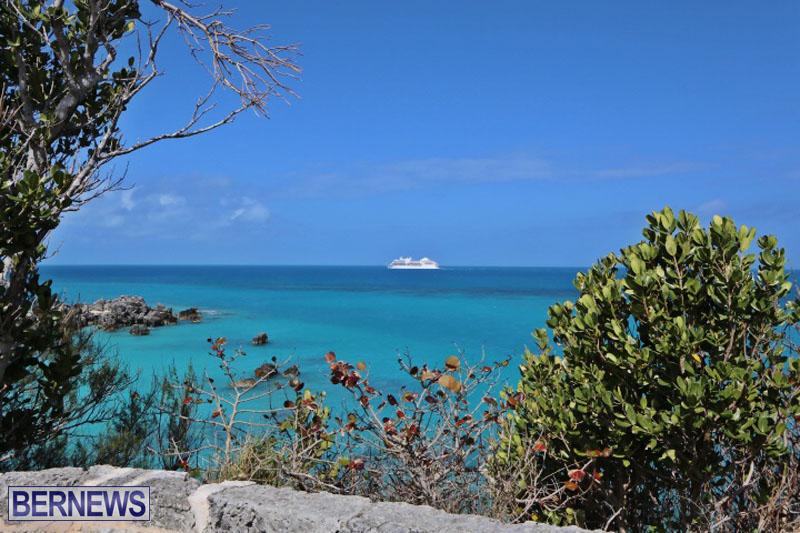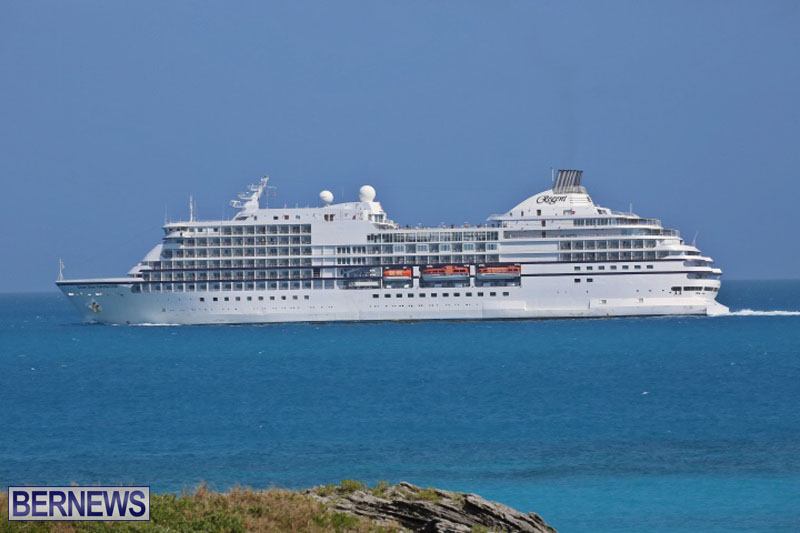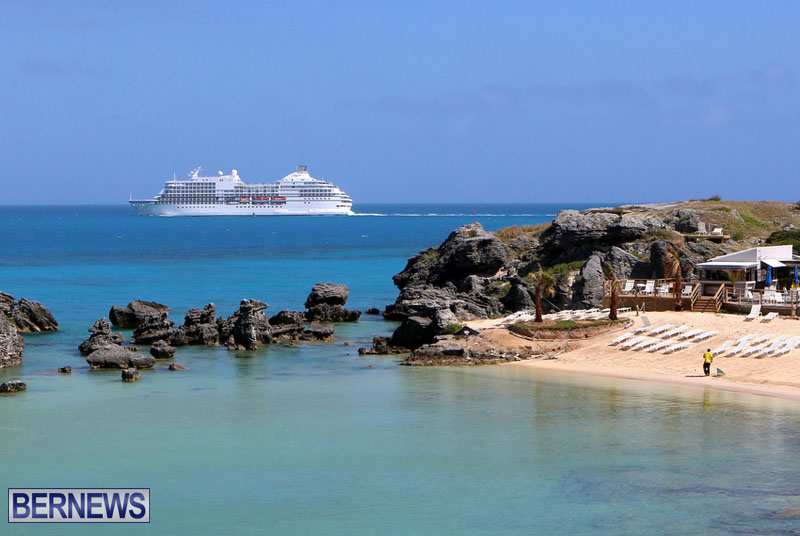 Update 1.33pm: The Seven Seas Navigator has made its way to Hamilton now, with mini-buses lined up on Front Street.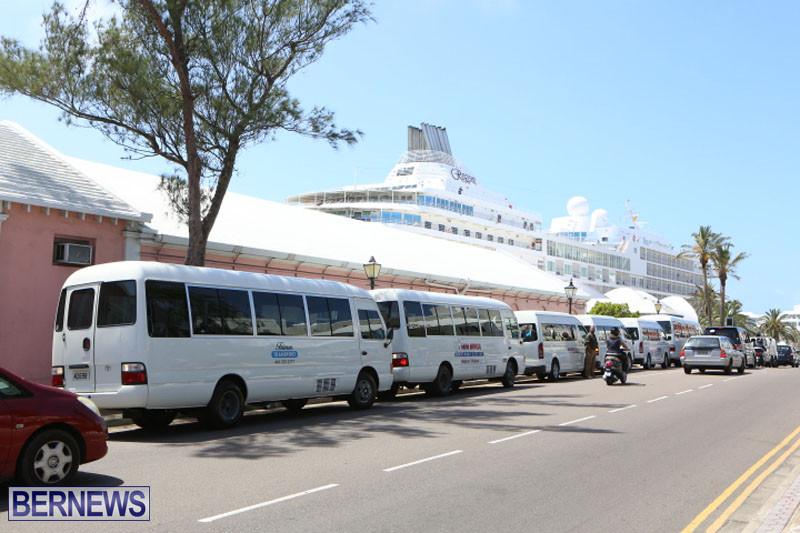 Read More About