In the first of a series of profiles of contestants, Bernews today spotlights Ligaya Sanchez-Wilson, who is representing Pembroke in the Miss Bermuda Pageant, which will be held on July 5, 2015.
Miss Sanchez-Wilson is a 24-year-old internationally board-certified Medical Laboratory Scientist at the Department of Pathology at King Edward VII Memorial Hospital, who attained a Bachelor of Science degree in Medical Technology at the University of Santo Tomas, Manila, Philippines.
When asked why she decided to enter the Miss Bermuda Pageant, Miss Sanchez-Wilson said, "Fifteen years ago, I was the little girl who used to beg my mom to let me stay up late on the night Miss World aired. But today, as a young, educated woman, I now understand the true purpose of participating in an event of this nature.
"With a bi-racial and multi-cultural background, my ability to adapt and relate to people from a universal standpoint is an asset I regard to be advantageous for someone aspiring to represent our country on an international level.
"I believe this journey is an opportunity for me to touch the hearts and lives of young people everywhere and somehow inspire them to aim high and achieve the seemingly impossible.
"Having lost my grandmother to lung cancer, my family has always been active in the fight against this aggressive disease that has claimed the lives of so many. As early as the age of 15, I was an active volunteer at a local cancer support group in my mother's hometown in the Philippines.
"To date, we have organized countless medical missions and cancer prevention seminars throughout our province. But most importantly, I have been blessed to meet many brave, thought-provoking patients, who were determined to win the battle against this dreadful disease.
"Offering emotional support to these courageous individuals was truly a fulfilling experience.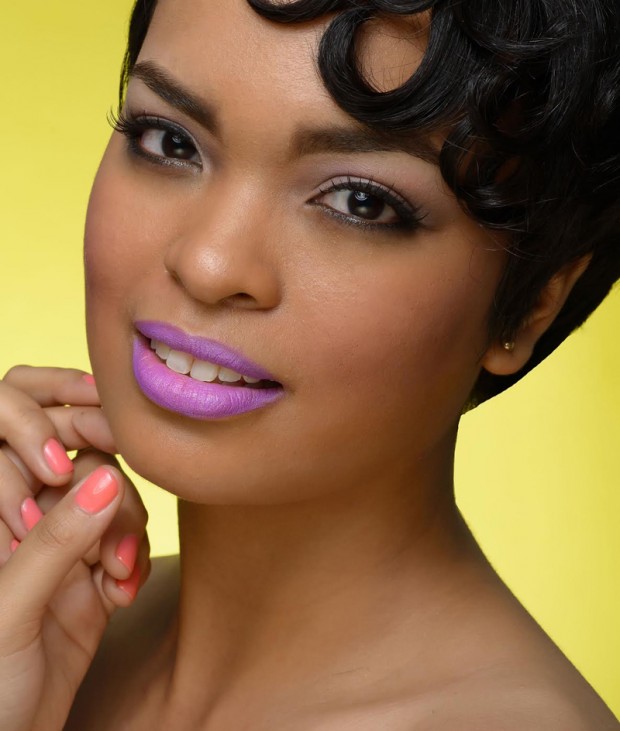 - Photo by Donovin Seymour, hair/nails by Impressions Hair & Nail Artistry, makeup by O'Faces
When asked if she was nervous or excited to get on stage for the pageant, Miss Sanchez-Wilson said, "To be honest, I am both nervous and excited! This entire experience has been a dream come true for me, but just like any other new embarkation, it is natural to feel the nerves set in.
"Looking back at the road that has lead me to this point, I realize how not only have my eyes been opened, but also my heart. I am proud to say I have learned to really love myself. To see past the so-called flaws and imperfections, and to understand that beauty lies beneath the surface. Like most young women, I've looked in the mirror many times and criticized my reflection. But physical beauty can only exist with a compassionate soul to express it.
"So, keeping that motto in mind, I have learned to embrace my curves, let my curls loose and smize all the way to the stage."
When asked who has helped her the most to achieve this success along the way, Miss Sanchez-Wilson said, "When I began to prepare for this pageant in early February, I anticipated it to be a very challenging process for me. I knew it would be difficult to juggle my hectic workload and my intense training schedule.
"But slowly I learned to adjust, re-structure my mentality and form new, healthier habits. Soon enough, I became stronger, not only physically, but also mentally and emotionally. Words cannot even begin to express the gratitude I have for the people I have met along the way.
"There have been days where I felt I couldn't push myself any harder. But then I'd run into a complete stranger at the bus station or in the supermarket, who would stop me and wish me luck. Countless people have offered their support and encouragement. And the journey has only just begun.
"Those moments really touched me, and made me realize how big an impact we can make on other people's lives by the simplest of gestures. That anonymous support, that sense of humanity, has been my biggest reward so far and it has made every last minute worth it."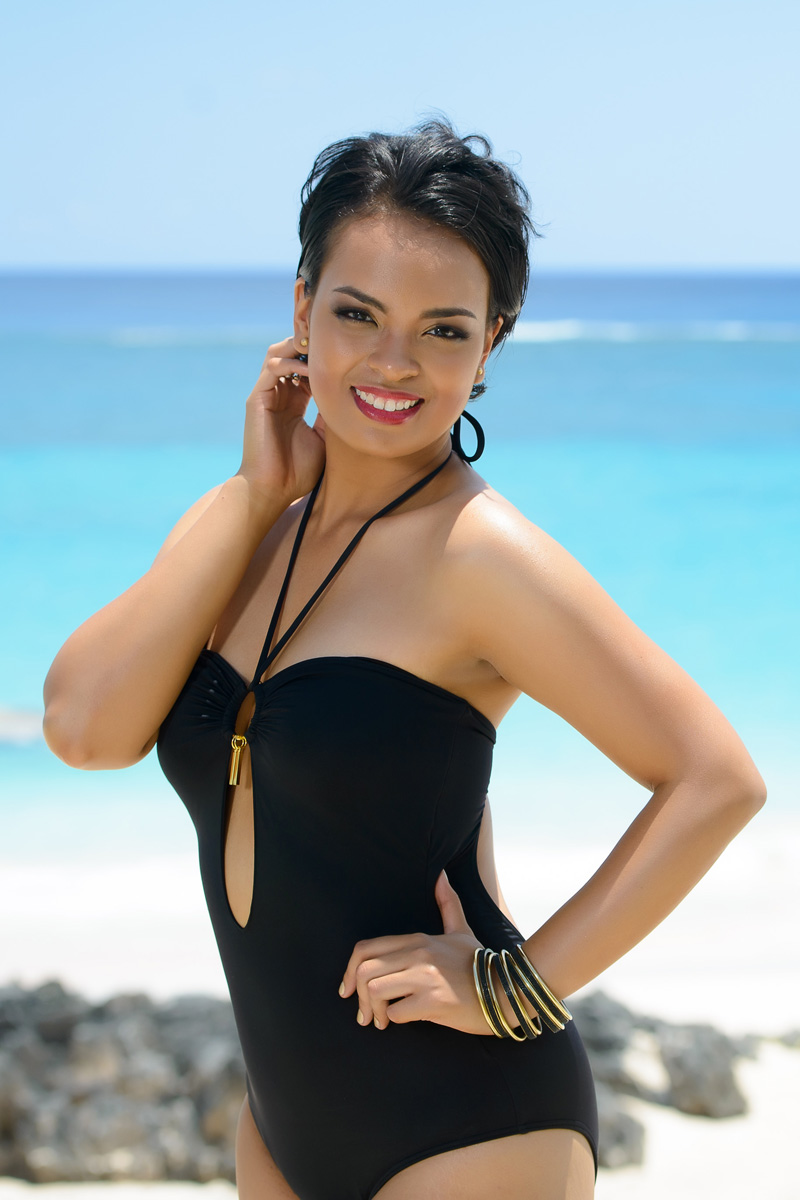 When asked, should she win, what she planned to do with the exposure that being Miss Bermuda will give her, Miss Sanchez-Wilson said, "If I am so blessed to be crowned Miss Bermuda 2015, I wish to challenge the stereotypical views that presently surround competitions of this sort. The true essence of a beauty queen should not solely be determined by her physical beauty, but most importantly, who she is on the inside.
"I want to encourage women of all looks, shapes and sizes to speak up and stand out. We are one nation, celebrated by a mixture of nationalities, talents, dreams and ambition. As a potential leader and a voice for the younger generation, I feel obligated to play an active role in the resolution of domestic issues, such as racism, same-sex marriage, freedom of information and gang-related violence.
"Through these efforts, I may somehow give back to my community and help shape the future for the better."
When asked, win or lose, what's next for her after the pageant, Miss Sanchez-Wilson said, "In the analytically driven career of medical laboratory science, I have had the chance to further enhance my skills in the scientific realm, as well as devote myself to helping achieve the common goal of safe, high-quality healthcare.
"However, my family background, as well as recent exposure to other fields of interest, has thus incurred a slight twist to my future plans. My father was an active volunteer in the community, from working with the Sunshine League, to becoming a public servant in both the bus service and the Hamilton Fire Department.
"But he is also a wise business man. And this combination of financial knack and community outreach has awakened my senses to become more involved in the public sector. Win or lose, wherever God shall take me, I aim to become a positive influence to my peers and in turn serve my fellow countrymen in whatever way I am needed."
The pageant finals will take place Sunday July 5th, at the Fairmont Southampton where the reigning Miss Bermuda, Lillian Lightbourn will crown her successor. Tickets for this year's event are on sale now via bdatix.bm, at Fabulous Fashions in the Heron Bay Plaza, and Pulp & Circumstance in the Washington Lane.

Read More About
Category: All, Entertainment, News, Style & Beauty