The BFA will hold a Community Beach Soccer Tournament on 22 August at Horseshoe Bay starting at 11am, and are extending an open invitation to interested people to submit teams into the tournament.
"Teams are comprised of a goalkeeper and 4 players on the pitch with unlimited roll on/off subs. The format will be group stage matches then playoffs to the Finals. Each team will have a minimum of 3 matches during the tournament!! A match will comprise of two 12 minute halfs," the BFA said.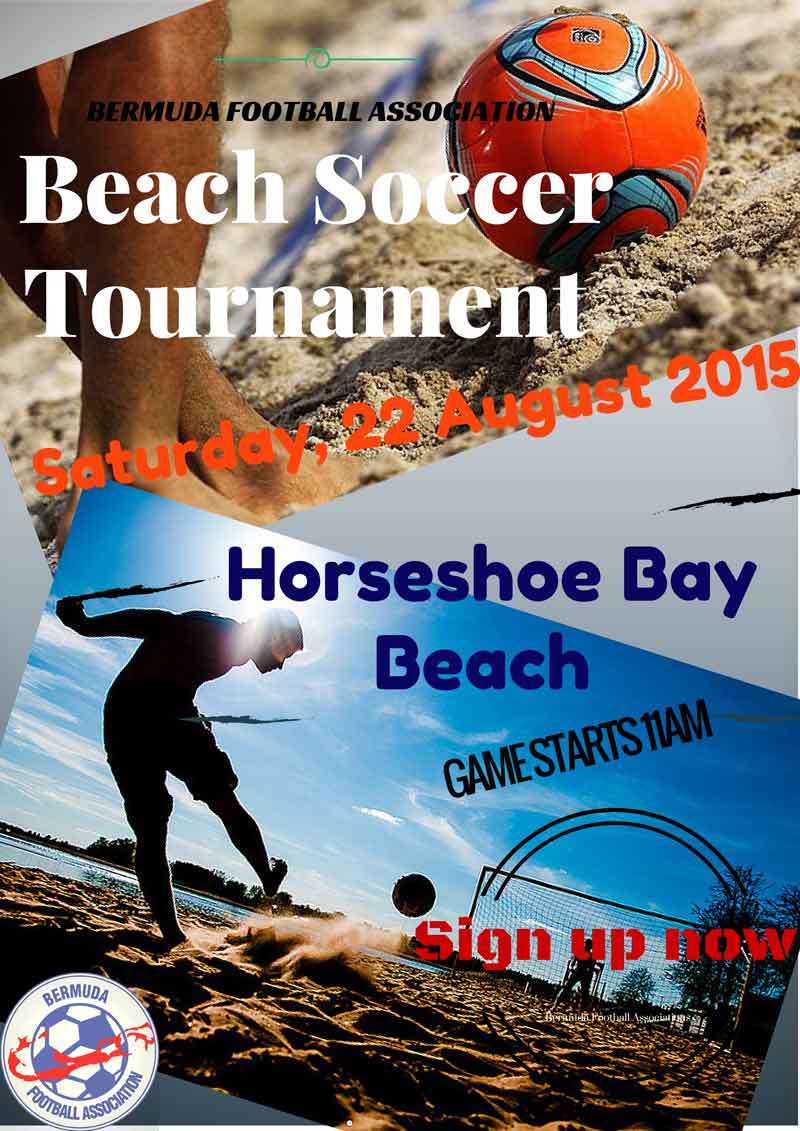 Categories:: Youth Boys – Ages 13 to 15 & Men's – 16 and Over
No of players: Maximum roster of 10 players
Entry Fee: $25 per team.
Rules: Modified Beach Soccer Rules which the BFA said they will make available later.
Uniforms: Bring your own kit [shorts/shirts] – no footwear allowed.
Entry Forms: Please email CWilliams@bermudafootball.com or vbrown@bermudafootball.com for an entry form. Entry forms and fee to be submitted by Wednesday, 19 August 2015 to BFA office.
The BFA added, "Also, there will be a Women's Exhibition Beach Soccer game with the BFA Women's National teams playing beach soccer. Come and have fun playing Beach Soccer in Bermuda. The BFA reserves the right to accept or reject any team entry into the BFA Beach Soccer Tournament."

Read More About