Construction to repair the St. James Church Hall Roof & Stage got underway last April and the project has now reached the halfway point.
The Sandys parish mainstay Church hall sustained sizeable damage in Hurricanes Fay and Gonzalo, however the roof is now completely enclosed and the next phase will involve repairing the stage, refitting the electrical systems, and refurbishing the main interior of the hall.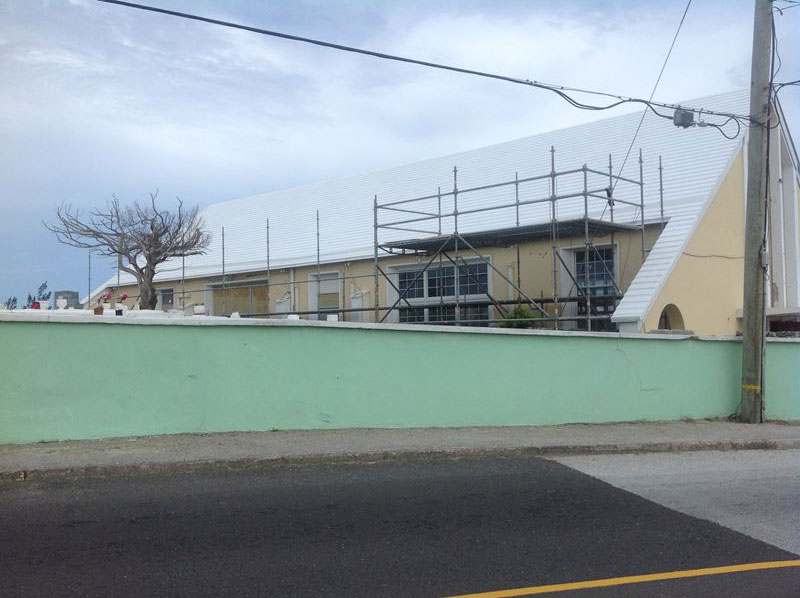 "Unfortunately quite a bit of interior damage was realized as a result of the roof not be enclosed for many months, " said St. James Church Warden Mr. Junius Durrant.
"Now that the roof is fully enclosed we are in a better position to address the interior issues that are preventing us from hosting functions such as funeral receptions, stage shows, Sunday School, and community dinners. We are on schedule to complete interior works to be operational this coming Fall."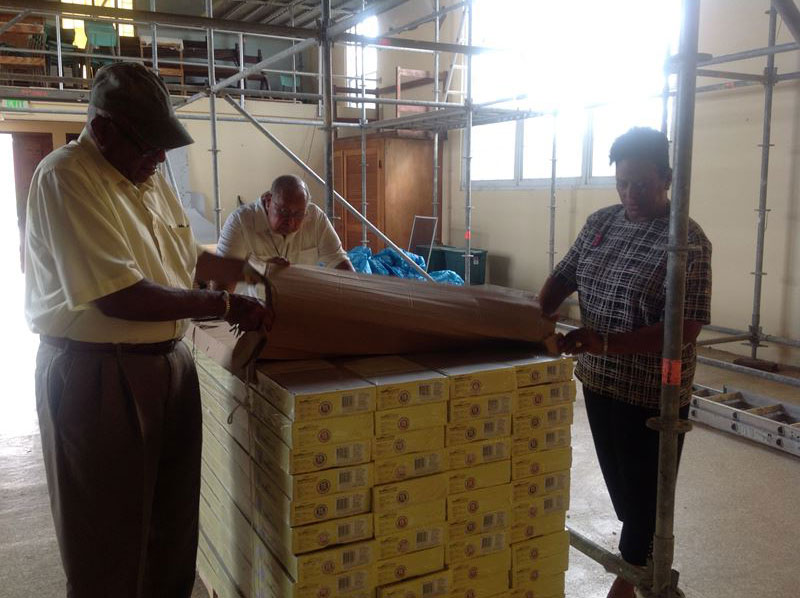 Chairman of the Friends of St. James Sandys Geoffrey Butler-Durrant expressed sincere gratitude to the public for its continued support, noting that the various fundraising events held were well subscribed to.
Church Warden Belinda Vickers echoed those sentiments saying,"We are overwhelmed by the generosity and immense support we have received in our efforts to restore our parish hall to its former glory. Had it not been for the many friends and interested parties helping us from day one we would not have come this far and for this we are truly grateful."

Read More About