Fifty young people, aspiring to join Team BDA in the Red Bull Youth America's Cup [RBYAC], were put through a grueling fitness combine over the weekend. They were tested mentally and physically.
"We are very pleased with the turnout we saw on Saturday and even more pleased with the level of effort we got from the athletes," said Team BDA RBYAC Committee vice-chair Craig Brown, responsible for athlete training and conditioning. "They really gave us everything they had. This was not an easy test, not everyone was able to complete it."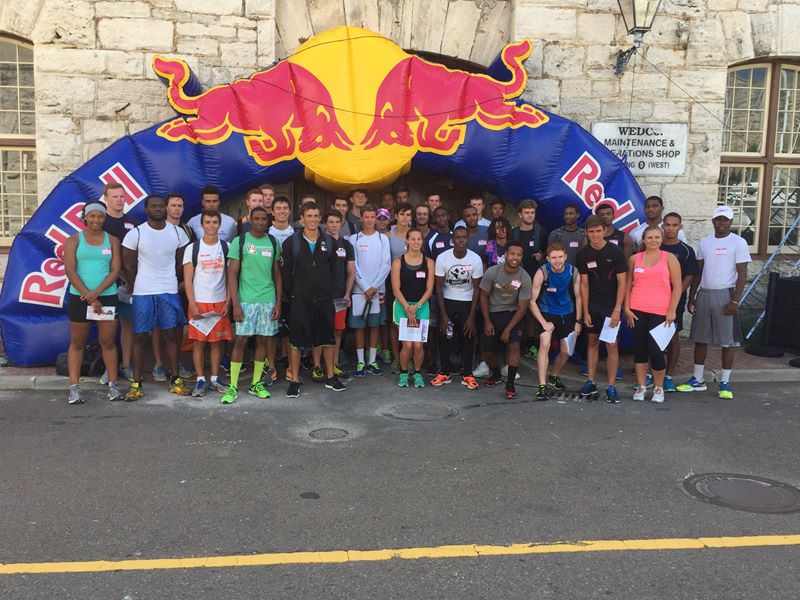 Since the initial casting call for sailors and athletes on July 14, 78 young people submitted their expressions of interest online. Fifty of them attended the first fitness combine on Saturday morning in Dockyard. Most of the remaining 28 are expected to go through the try out process at a later date.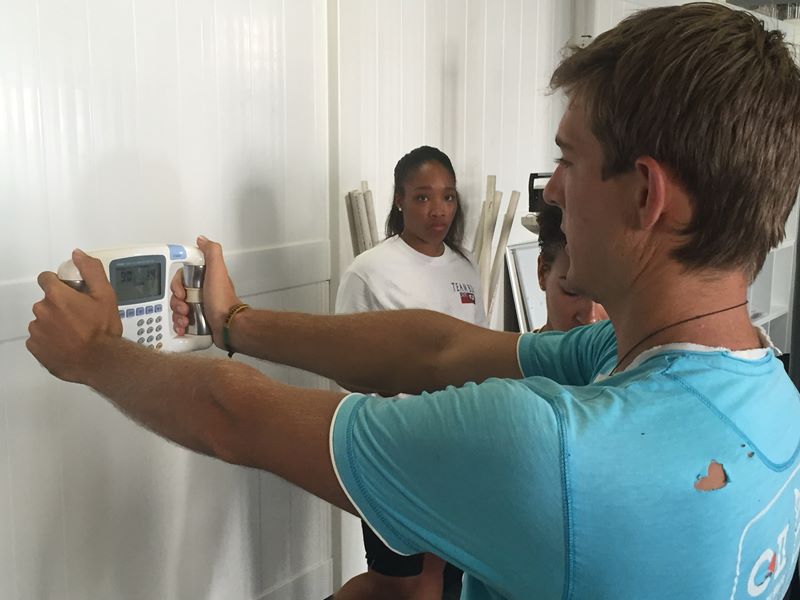 By early 2016 the selection committee hopes to identify a squad of 18 of the best sailors and athletes who, with intensive training and coaching, will be equipped to compete with the world's best young sailors in foiling high performance catamarans. The final racing team will consist of six Red Bull Youth America's Cup squad members, with others supporting as training partners and a shore team.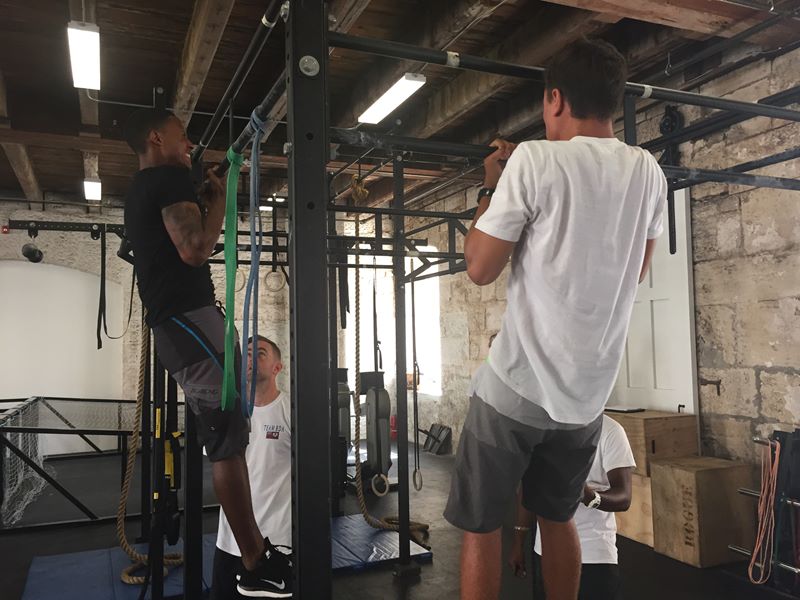 Team Bermuda will be training and racing in the Great Sound before a hometown crowd as they face other youth teams from around the world in June 2017. The Red Bull Youth America's Cup in Bermuda will take place on one-design foiling AC45 catamarans – the same boats the professionals will use in the Louis Vuitton America's Cup World Series events in 2015 and 2016.
A second try out will take place on September 26, with similar assessment methods. Only people who meet the eligibility requirements and did not participate this past Saturday will be permitted to try out next month.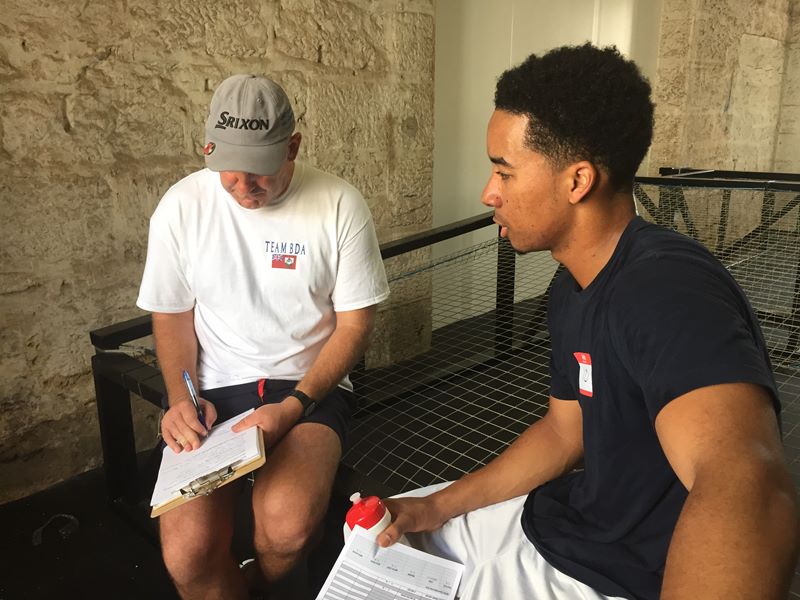 "We're not disclosing exactly what we're looking for from these combine tests because we don't want future recruits to train for the test – that would be counterproductive," said Jane Savage, Team BDA RBYAC Committee chair. "We want natural ability, the kind of athlete we can mold into an elite sailor if he or she is not already a sailor. And we're very excited that we saw a lot of strong, natural athletic ability this weekend."
About 60% of those who have expressed an interest to try out for Team BDA describe themselves as non-sailors. They come from a diverse array of athletic disciplines.

Read More About