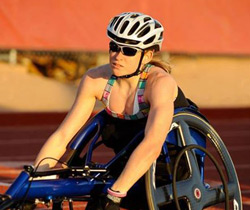 [Updated with video] Bermuda's Jessica Lewis has just won her heat at the Parapan Am Games in Toronto this evening [Aug 12], and has qualified for the finals in the 100m, recording the fastest time of all competitors in both semi-final heats.
Lewis raced to victory in a personal best time of 16.85, Canada's Ilana Dupont was second in 17.63, Mexico's Lucero Vazquez placed third in 18.58, Venezuela's Yadira Soturno placed fourth in a time of 18.96, while Yen Hoang of the United States was fifth in a time of 19.73.
The finals will take place tomorrow evening, and Lewis goes into the finals as a medal contender, having delivered the fastest time — of all athletes — in the semi final heats.
The Bermudian sprinter was the only athlete to finish in under 17 seconds, and her time today is actually only 0.63 seconds off the world record time of 16.22, which was set by China's Lisha Huang in 2008.
Lewis will compete in another semi-final this evening, the 400m, and we will update as able.
Update 7.20pm: The live stream is below, and Lewis is set to race in the 400m at 8.46pm Bermuda time
Update 8.52pm: Lewis has just qualified for the 400m finals, finishing second in her semi-final a few minutes ago. She recorded a time of 1:04.98. This means the 22-year-old sprinter will compete in three finals; 100m, 400m and 800m.
She is pictured below in Toronto with her coach: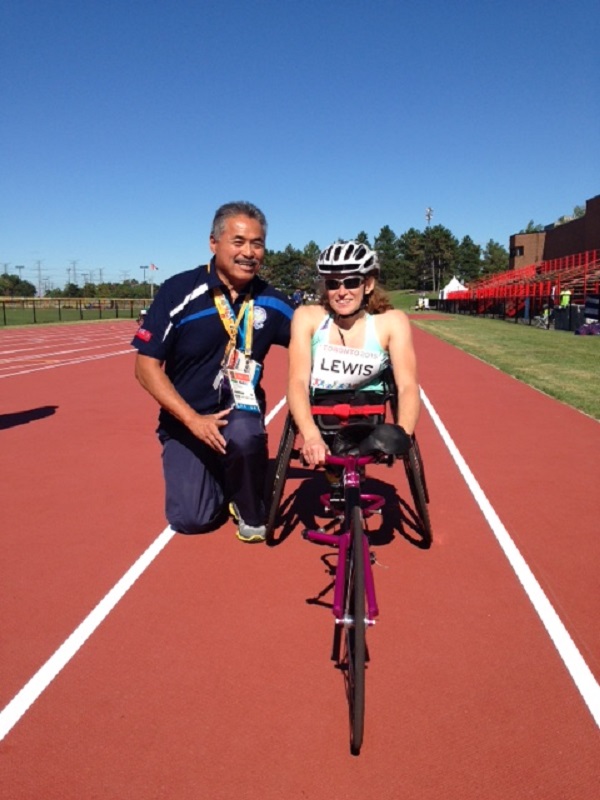 Update Aug 13, 9.54am: Video, courtesy of Paralympic.org, of Lewis 100m semis race
Read More About