[Updated with video] Stevedoring Services Limited today [Sept 25] recognized Cup Match MVP Mr. Derrick Brangman for his accomplishments during the 2015 Cup Match Classic.
Mr. Warren Jones, CEO of Polaris Holding Company Ltd. said that Stevedoring Services Limited is pleased to have been a sponsor of the Annual Cup Match Most Valuable Player.
"Stevedoring Services is a local Company and we want support events that our staff and their families can look at and feel proud to see our name attached to," said Mr Jones.
"What is more Bermudian than the Annual Cup Match. This is the biggest event in local calendar. It is a sporting and cultural icon and for us to be associated with it is an honour. You can see how much it means to our staff by their attendance here today."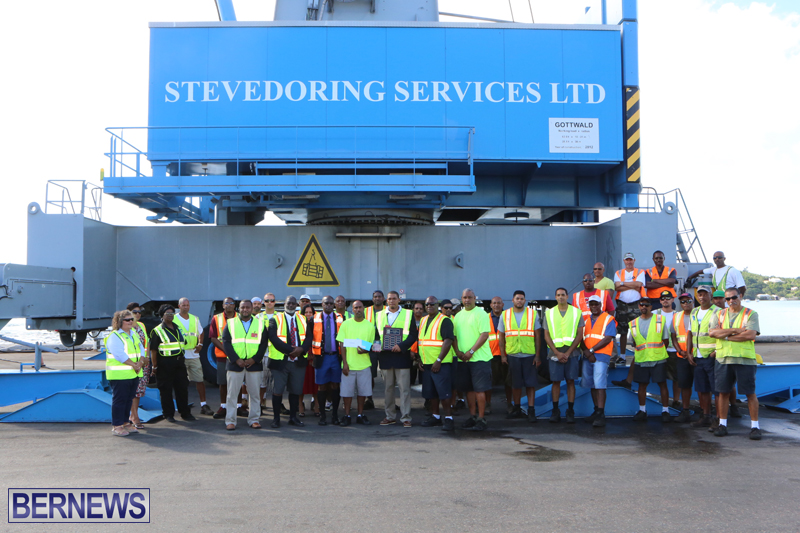 "In discussing this award with our social committee, they were of the view that we provide the recipient with a plaque that would be held at the club of the MVP, a personal plaque to be held by the player, a $1500 travel voucher and a $500 gift certificate to Ozone Sports for cricket gear. As a Company we are pleased to be able to provide these gifts to the MVP and look forward to doing so for the long term.
"Mr. Derrick Brangman by any account had an impressive Cup Match. The catch he took to also win the 'Safe Hands' Award is top shelf in any form of the game.
"Even as a St. George's Fan, I have to give credit where credit is due. There is no argument that Mr. Brangman stood out amongst the rest. On behalf of Stevedoring Services Limited we congratulate him and wish him all the best and maybe we will see him here again next year," added Mr Jones.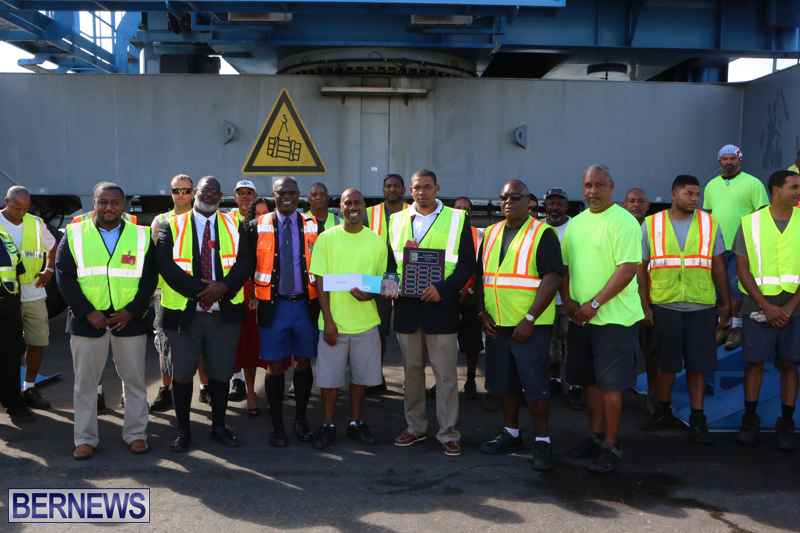 The award was presented by Mr. Warren Jones, CEO; Mr. Wayne Cox, President of the Bermuda Industrial Union Portworkers Division; Mr. Otis Minors, Social Committee Member; and Mr. Allan Butterfield, Social Committee Member.
Update 5.23pm: Video of presentation added below.

Read More About