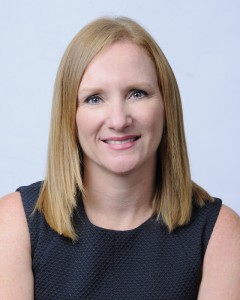 Hamilton Insurance Group [Hamilton], the Bermuda-based holding company for insurance and reinsurance operations in Bermuda, the U.S. and at Lloyd's, announced today [Sept 28] that Vanessa Hardy Pickering has been promoted to the position of Chief Financial Officer of Hamilton Re, the company's Bermuda-based Class IV reinsurer.
Ms. Hardy Pickering, who currently holds the position of Group Controller, will report to Hamilton Re CEO Kathleen Reardon. Her promotion takes effect on October 1, 2015.
"Vanessa has played a pivotal role in the development of our global operations, from the beginning of initial discussions in 2013 with Brian Duperreault about establishing Hamilton Insurance Group, through to our expansion into the United States and Lloyd's," said Hamilton Group CFO Jonathan Reiss.
"Further, she is not only an experienced and highly skilled finance professional, she is also a natural leader who has recruited an excellent team under her command at Hamilton Re. I congratulate her on this richly deserved promotion."
"I echo Jonathan's comments and welcome Vanessa to her new role with the Hamilton Re team," said Ms. Reardon. "As we've worked to diversify our product offerings and extend our reach to new clients and new markets, Vanessa has been a trusted and valued resource and partner. I am looking forward to working with her as we build our Bermuda platform."
Ms. Hardy Pickering, a Bermudian, has over 15 years' experience in the reinsurance industry.
From April 2012 to October 2012, she held the position of Senior Vice President, Controller at Ariel Re Bermuda Limited, a wholly owned subsidiary of the Goldman Sachs Group, Inc., continuing in the position she held with Ariel Reinsurance Company Ltd.
She joined Ariel Re in 2005 after working for two years at Rosemont Reinsurance, Ltd. as Assistant Financial Controller. From 1999 to 2003, she served insurance and reinsurance clients at Ernst & Young Bermuda.
Ms. Hardy Pickering has been accredited as a Certified Public Accountant [CPA] and is a member of the Chartered Professional Accountants of Bermuda.
She received the Associate in Reinsurance [ARe] designation from the American Institute for Chartered Property Casualty Underwriters. She holds a Bachelor of Business Administration degree from Acadia University, Nova Scotia, Canada.

Read More About