[Written by Don Burgess]
Hurricane Patricia caused concern and fear before it made landfall in Mexico on Friday.
But the Mexican community in Bermuda and Bermudians living in Mexico can breathe a slight sigh of relief that the world's strongest recorded hurricane, which at one point had maximum sustained winds of 305km/h, did much less damage than expected.
It did down utility poles, fell trees and cause the closure of the airports in Puerto Vallarta and Acapulco.
Photo of Hurricane Patricia taken from space by Scott Kelly: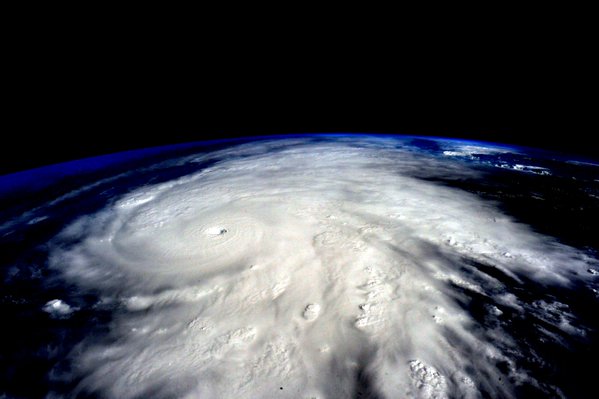 Brad and Johanna Clark live in Ajijic, which has a large expat community.
Mr. Clark said: "We live in Ajijic, Jalisco which is a town on the shore of Lake Chapala, the largest freshwater lake in Mexico. Originally, the outer path of Hurricane Patricia was forecast to encompass part of the lake but that shifted toward Puerto Vallarta.
"I know that initially there was a lot of concern locally but Lake Chapala is surrounded by mountains and somewhat protected. There was a lot of concern especially in those areas that were in the direct path.
"The Mexican government jumped into action to evacuate tens of thousands of people in advance of the hurricane. Probably helped to save many lives since there are no reported casualties.
"In Ajijic/Chapala, we have only experienced a steady amount of what you would refer to as tank rain for about 35 hours."
Mr. Clark added: "Luckily, it seems to be much less damage than was projected. The big concern now will be landslides and fallen trees as the storm diminishes."
Jeff Montano, a chef at Rosa's, is from Mexico and while much of his family is in the Cancun area, he does have relatives near Guerrero, Mexico.
Left: Brad and Johanna Clark | Right: Jeff Montano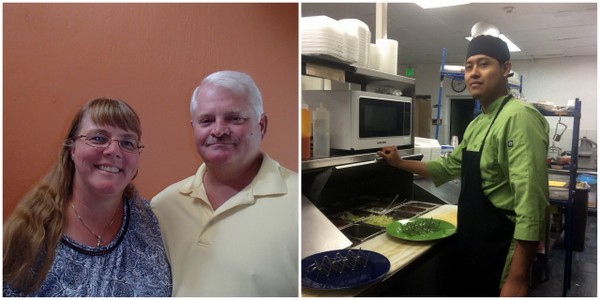 Mr. Montano said: "I was really thinking about what would happen to them because they are very near where the hurricane was. I was a little bit afraid about my family.
"In my mind I was thinking back to last year when we had a category five hurricane near Cabo San Lucas and I saw how everything was in the city so I was thinking this was going to happen again."
He isn't sure how his family is doing as he hasn't heard from them in two days "but I hope everything is good" for them.
Read More About