[Written by Don Burgess]
David Bascome said "it's really a shame" at what is happening in Baltimore after the death of Freddie Gray, but he is hoping that "justice gets served".
Mr. Bascome has been a resident of Baltimore for 13 years since becoming a member of the professional indoor soccer team Baltimore Blast, first as a player and now as an assistant coach.
He was commenting after the city he loves made global headlines, first from the death of Freddie Gray, then to the riots and protests that followed.
Mr. Gray was a 25-year-old African-American who died while in the custody of the Baltimore Police Department. He was arrested on April 12 but while being transported to the police station had to be rushed to the hospital where it was diagnosed he had suffered injuries to his spinal cord and larynx. He would die a week later on April 19.
Peaceful protests turned violent over the weekend and now the city has issued a curfew from 10pm to 5am.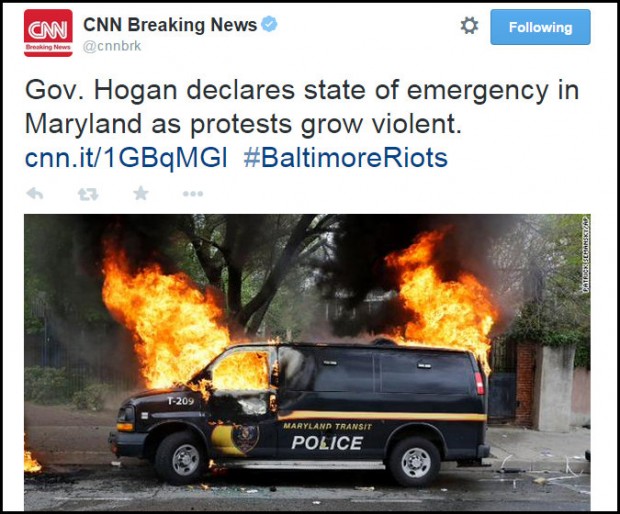 Mr. Bascome said: "Baltimore has been having a lot of situations with the police force. This is another situation. We don't fully know what happened in the [police] van, but we know something had to have happened.
"Every time we see the mayor on the news it's always something about an over-aggressive police force.
"Part of the problem is that many people don't feel justice has been served in Baltimore."
Mr. Bascome said the city recently had to settle a case for $200,000 for police brutality. Last year the Baltimore Sun newspaper chronicled that Baltimore has paid out $5.8 million in jury awards and settlements involving more than 100 cases since 2011.
He added there are always two-sides to every story and one of his drivers is an ex-cop.
Mr. Bascome said his driver "said when the police are out on the streets and dealing with situations involving the gang violence in Baltimore, there is always a fear for life and for them to protect themselves. He said that does mean there is an excuse for police brutality.
"I'm really hoping that everything gets worked out and justice gets served as well. I'm really hoping that the young people, the families do this the right way.
Mr. Bascome said people have a right to protest, voice their opinion and get the word out to a wider public, "but violence is something different. Parents need to engage with their young people because violence is out of order.
"They are doing violence on our own communities and in areas where they get their groceries from — I'm not saying it's okay to do it in other areas — I just don't understand."
"I really love Baltimore," he said. "Some people say Baltimore is full of crime, but I don't see that. We have a beautiful harbourfront and there are a lot of things to do in the city. This is really a shame because it's another incident that's gone nationwide and globally."
He had praise for mom Toya Graham who pulled her son out of the rioters and slapping him upside his head, telling him to "take off his mask" and "get over here". The video of her doing that has gone viral.
Mr. Bascome added: "She chased her son down and made him listen.
Mr. Bascome said he can understand that young people in Baltimore feel frustrated because they don't feel enough has been done to help them and help their communities.
"But watching police cars burn up, that doesn't make sense to me. It's only going to make things worse. They've had 144 vehicle fires."
Mr. Bascome, who also does a lot of community and school work in the Baltimore area with his Hope4Life Foundation, said: "It's affecting the city, it's affecting the schools — this is really sad."
Although this may help spur people to be more involved in their community and help give children a better foundation..
The Hope4Life Foundation is doing a sports festival this summer in conjunction with Walmart. He said over the past few days there has been a flood on inquiries from parents on how to get their kids signed-up and from other people who now feel a sense of civic duty of being part of the solution.
"I'm getting e-mails from people who want to get involved. My Foundation is working in little small pockets of the community, but it's amazing. I'm getting people from all around Baltimore who want to be a part of this. I never thought there would be such a response as a result of what's happening."
Read More About