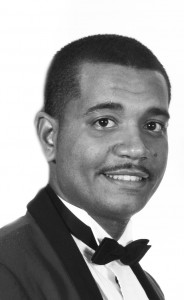 The police have confirmed that the man arrested in connection with the death of Sergeant Dejion Stange-Simmons [pictured] remains in custody as of this morning [Nov 30].
Sgt Stange-Simmons, 26, was found inside a Southampton residence at around 9:30pm on Thursday, November 26th, and the police said the circumstances surrounding his death are "suspicious."
The following afternoon, Friday, November 27th, the police confirmed that a "man is now in custody in relation to this incident."
Governor George Fergusson, Premier Michael Dunkley, Shadow Minister of National Security Walter Roban and Regiment Commanding Officer Lieutenant Colonel Michael Foster-Brown all expressed their condolences at the untimely passing of Sgt Stange-Simmons.
Lt/Colonel Michael Foster-Brown said: "The Regiment was shocked, saddened and angry to hear of the sudden death of Sgt Dejion Stange. He was a respected senior member of the Regiment of eight years service, having been conscripted at the age of 18.
"He took to military life and was good at it, achieving rapid promotion through the ranks and was a Sergeant by November 2011, and had been the Platoon Sergeant of 2 Platoon A Company for almost exactly a year."
Col Foster-Brown added: "His loss will be strongly felt across the Regiment, but particularly in A Company and the Sergeants' Mess. Our thoughts are with family, particularly his parents Sandrine and Andre, his step-mother Tami, his three sisters and his brother."
Read More About