The second annual Bermuda Hackathon is set to take place on December 23, offering the opportunity to "give the gift of learning" during this holiday season.
The event, which is free for students aged 12 to 17-years-old and will include lunch, will get underway at 10.00am at XL Catlin at 1 Bermudiana Road in Hamilton, teaching attendees to code, and build games and iPhone apps.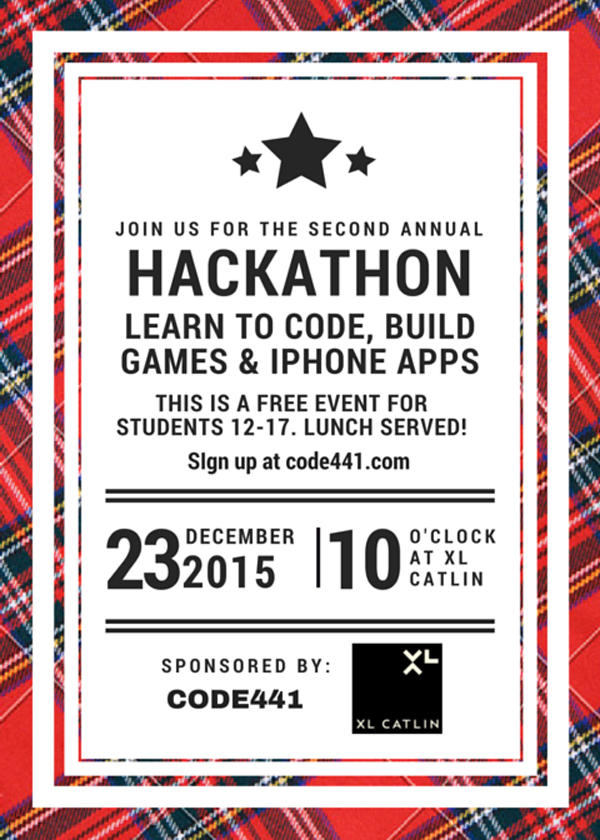 A spokesperson said, "Code 441 is a non-profit organization with the goal of empowering the youth of Bermuda through technology.
"Our mission is to educate, inspire and equip Bermudian boys and girls with skills and resources to pursue opportunities in technology. I've recently put together a powerpoint presentation with some further background on our mission, please use anything you find in there as material for the article."
Recap of Bermuda's first Hackathon:
"Last year we had an amazing turnout of over 70 students and they were able to create personal websites of their own with their skills, interests and favorite music or sports athletes.
To sign up for the event, visit the website.

Read More About
Category: All, technology