In the latest Bernews podcast, we talk to the Bishop of Bermuda, the Rt Rev Nicholas Dill, about his views on the commercialisation of Christmas, how debate in Bermuda can very quickly turn to anger, and how economic growth has failed to trickle down.
He says cultural changes and other pressures being faced by people are affecting the church, although the church is still the place people turn to for help.
The Bishop believes that people are losing the ability to communicate with each other, leading to increased isolation, and that there is a sense from people that no one is listening to them.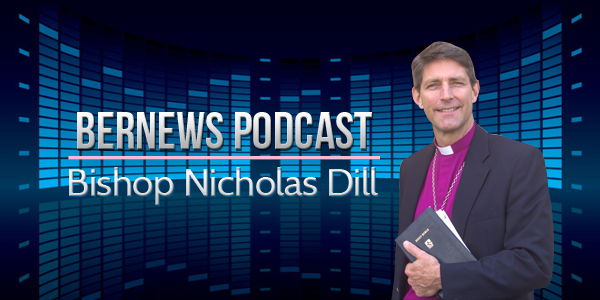 The Bishop says that the commercialisation of Christmas is getting earlier and earlier and some people no longer know what the day is about.
He also told Bernews that often now, Christmas puts huge pressure on businesses and people to provide what is expected for their families.
"We vacillate between the North Pole and Bethlehem quite regularly and some people do not know how Bethlehem fits into the picture," he said.
20-minute podcast with Bishop Nicholas Dill:
"In Bermuda we are losing the ability to communicate with each other. The speed of technology does not help; we have virtual relationships with people. There is a lot of interconnectedness, but quite a lot of isolation with it.
"There is something about the tenor of debate and discussion. Now you are not allowed to have views, we get to anger very quickly.
"You see it on the roads, in the House of Assembly, in the boardrooms, sometimes when we start treating each other as economic pawns rather than real people."
He added, "There are those that say there are signs of life and growth, but it has not trickled down. There is a great sense from a lot of people who I see who feel that no one is listening or taking their interests in."

Bernews' podcasts aim to provide an in-depth look at current affairs, and the text extracts above represent only a small portion of the full interviews.
You can also download the episode in MP3 format here, view past podcasts here, and subscribe via iTunes to download all our podcasts directly to your phone or tablet.

Read More About