Hamilton Princess today [Jan 12] announces that Bartender Vernell Lambe and Director of Learning Georgette V. Prime‐Godwin have successfully been certified as TIPS®, Training for Intervention ProcedureS, trainers.
TIPS is the global leader in education and training for the responsible service, sale and consumption of alcohol. As in-house TIPS trainers, Mr Lambe and Ms Prime‐Godwin are qualified to train hotel staff on serving alcohol responsibly.
Under Ms Prime‐Godwin and Mr Lambe's guidance, Hamilton Princess Food & Beverage [F&B] outlet management and all servers will complete TIPS training. The F&B department represents almost half of the hotel's staff and more than 80 per cent of the department has direct contact with international and local guests of the hotel.
"Hamilton Princess has trained hotel employees through the TIPS programme for several years. In 2015 there were approximately 20 people who completed TIPS training," the hotel said.
"With in-house trainers now on board, this number is expected to grow exponentially in 2016. A major focus for 2016 training activities will be to ensure the recertification of front-of-house F&B employees prior to the start of the peak season."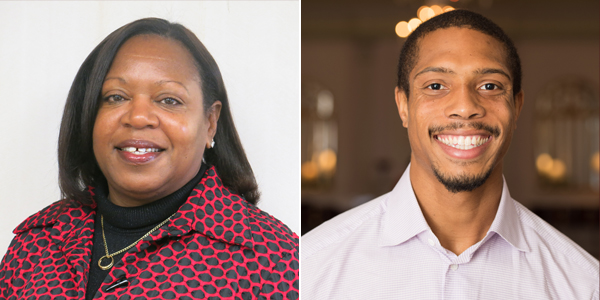 "Vernell is a passionate, enthusiastic young person whom we believe has great potential to succeed in the hospitality industry. Although Vernell was promoted to Outlet Captain in 2014, his first love is bartending and he expressed desired to return to bar operations. Becoming a certified TIPS trainer is an opportunity for Vernell to be involved in his chosen area and to further develop his leadership skills," said Jeanette Matthew, Director of Human Resources at Hamilton Princess.
"As Director of Learning, Georgette is responsible for the hotel's learning and development programmes. Having them both trained to become Certified TIPS trainers is an expansion of our hotel-wide training programmes.
"Bringing this training in house gives us the flexibility to schedule TIPS training according to our business needs while reducing the external costs associated with training. Vernell and Georgette will be great leaders and we look forward to them assisting their colleagues to develop both personal and team-based skill sets that ultimately help us to exceed guest expectations."
To become a certified TIPS trainer, both employees attended a two-day workshop in Georgia, USA and completed a certification exam. Over the past 35 years, TIPS has certified over 4 million participants in over 50 different countries.
For more information on TIPS, visit www.gettips.com.

Read More About