Commencing February 15th, American Airlines will operate a second flight between Bermuda and New York's John F. Kennedy International Airport.
Flight 1428 will depart JFK at 12 noon and arrive in Bermuda at 3:00 pm. The return flight departs Bermuda at 4:00 pm arriving in New York at 5:35 pm. The flight will operate every day except Tuesdays through until March 3 when it becomes a daily service.
"We are pleased that American Airlines looked at the performance of its Bermuda-New York service and determined that there was a real opportunity to expand on it," said Minister of Tourism Development and Transport, Shawn Crockwell.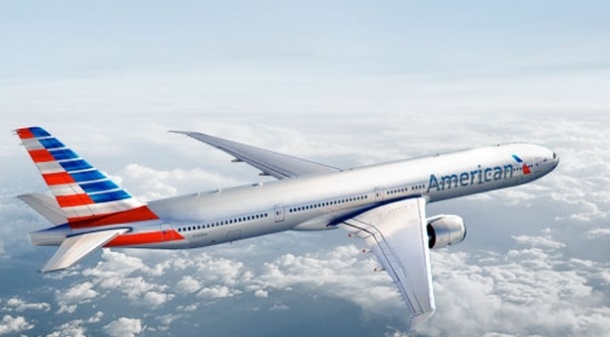 "Our business and leisure travelers have expressed a desire for more options during the winter, and we believe this new service offers that. It is imperative that we see an increased number of such travelers in order for the new flight to perform well," added Minister Crockwell.
"The late-afternoon arrival into JFK now provides passengers with a convenient connection to American's several early evening departures to London. The airline's new Boeing 777 fleet also serves other UK and European destinations, which is useful to both business and leisure travelers," the Transport Ministry said.
"American's announcement comes just a few months after United Airlines opted to reinstate its winter service out of Newark."
"Many airlines understandably reduce their winter schedules to Bermuda in response to the lower demand during the non-peak season," said Airport General Manager, Aaron Adderley.
However, these newly added winter flights guarantee that there are a sufficient number of available seats to accommodate any potential growth, primarily out of New York, our largest market.
"It is important that the new American service along with all of our existing flights, are ultimately successful as this paves the way for new, additional flights in the future as hopefully, demand grows," he added.

Read More About