Members of the public, along with food and product vendors, are busy setting up at St. David's Cricket Club field in preparation of a full day of activities at the Gilbert Lamb Fun Day celebrating Good Friday, including the possible flight of a kite more than 30 feet in diameter.
Kite builder Steven McCallan said of his creation, "This one here is about 32 or 33 feet; I started at about 8 o'clock this morning, from scratch. On the outside it's going to be a pinwheel and the center's going to be a star."
The traditional giant kite is having a final touch put on it by Mr. McCallan and he said that winds are very favorable in the area for general kite flying.
The east end event often plays host to a giant kite, and back in 2011 a 21-foot kite was successfully launched in St David's, and flew above the grounds for most of the day. Built by Mr. Ernest McCallan, the kite was made with 16-foot lengths of 2×4, a 5-foot extended piece for the header and was covered with plastic.
You can view all our coverage of this year and past year's Good Friday holidays here.
Update 1.34pm: You can watch a live video feed via our Periscope account here.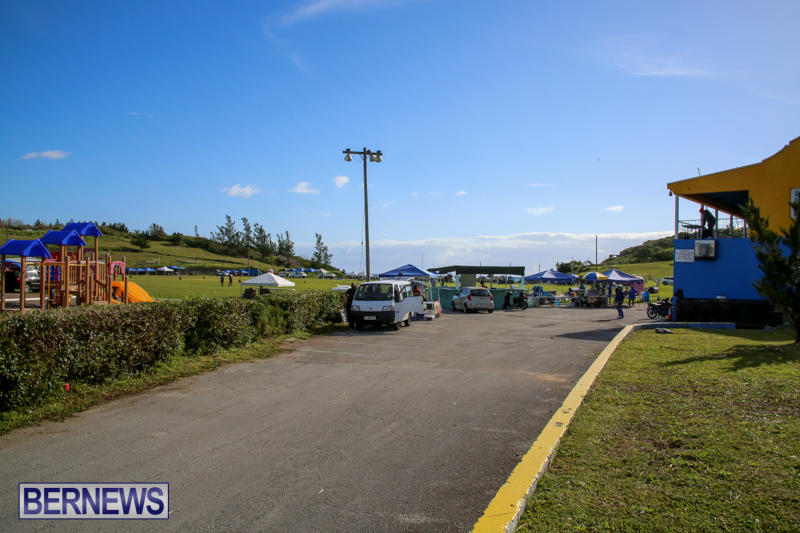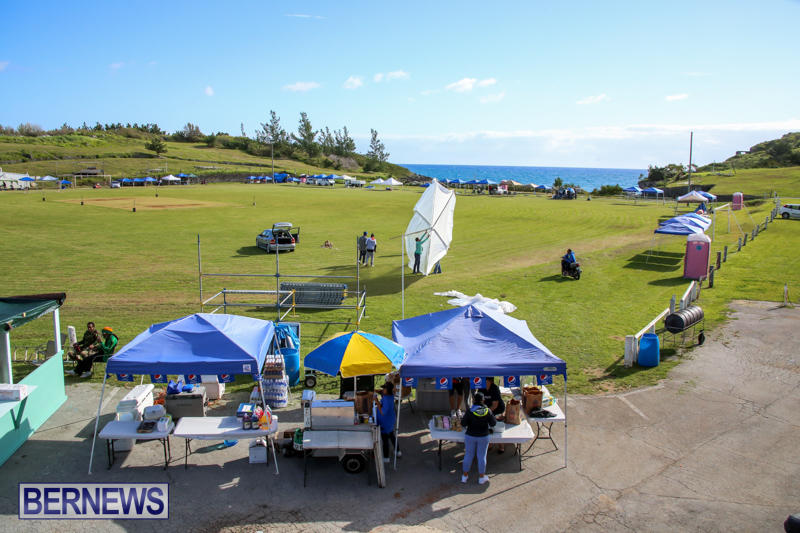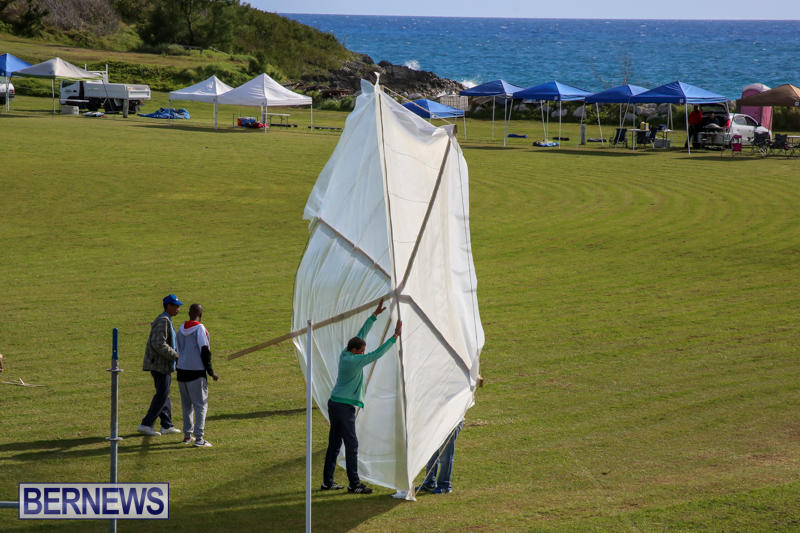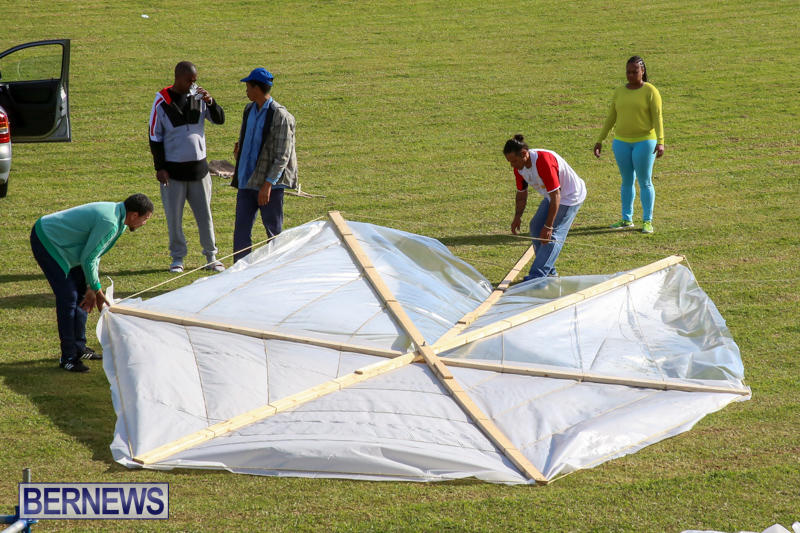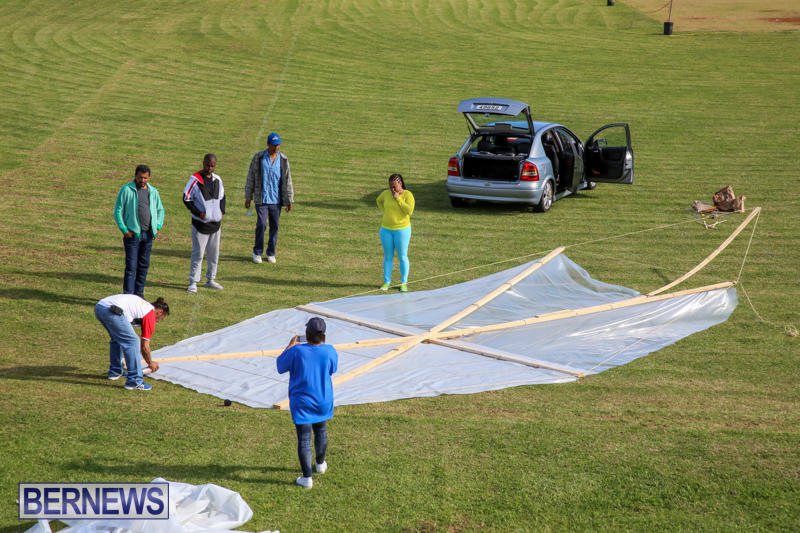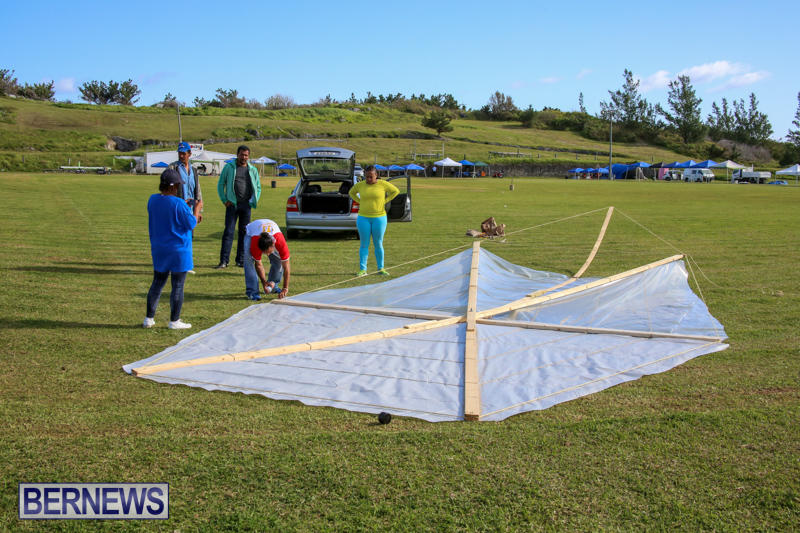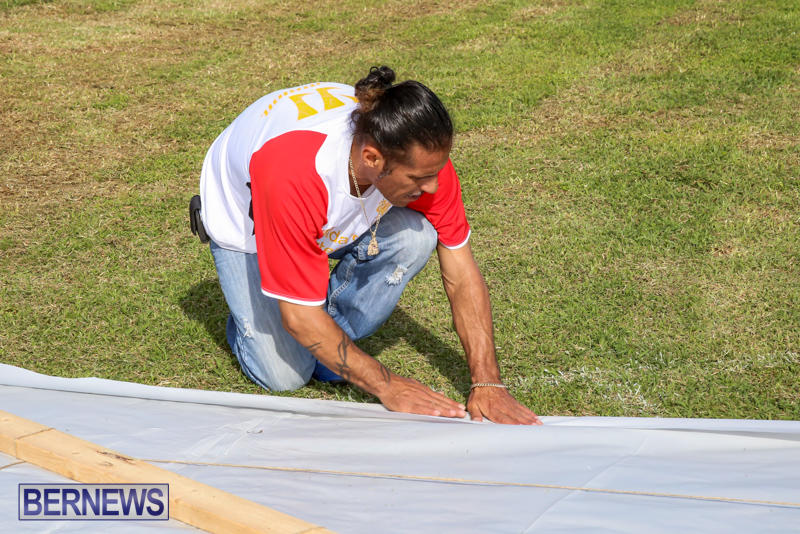 Read More About