As is tradition, east enders constructed a massive kite with plans to fly it at the St. David's Cricket Club for Good Friday, however due to the windy conditions and large crowd present, the decision was made not to fly the 21 ft tall, 12 ft wide kite for safety reasons.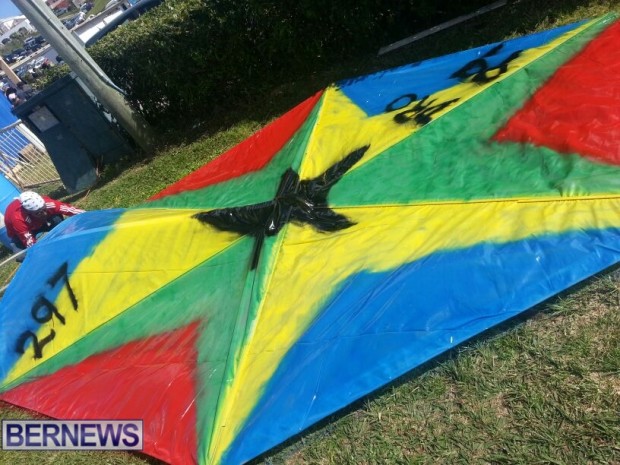 The kite maker was St David's resident Ernest McCallan, who has successfully launched kites of this size before at the annual Gilbert Lamb Family Fun Day, an always popular event which attracts scores of people and features the Mohawk Grand Prix Go-Kart race – which just got underway as of this writing.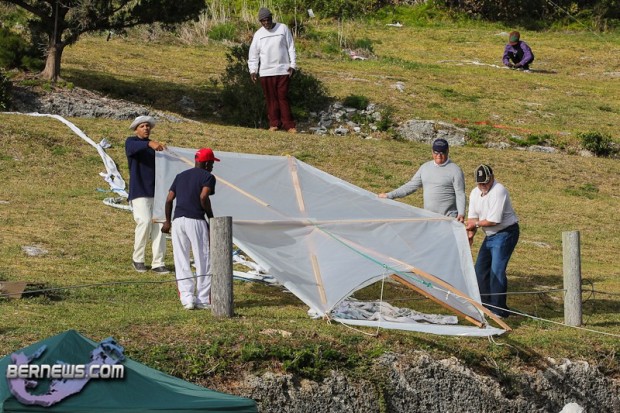 This marks the second year in a row to have an unsuccessful bout with flying a massive kite in St David's, as last year the plan did not go according to schedule, with the kite [pictured above] plunging to the ground a few seconds after it was launched.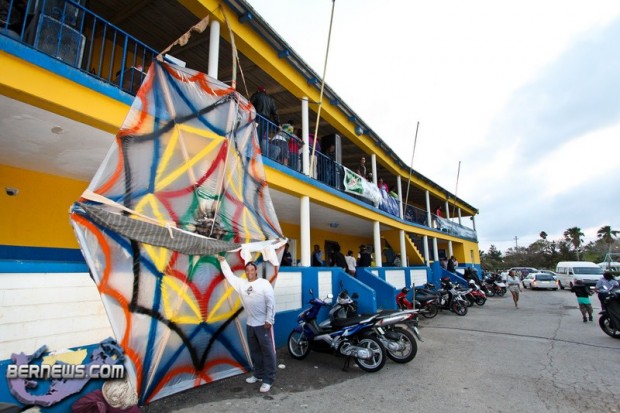 In 2011 a 21-foot kite was successfully launched in St David's, and flew above the grounds for most of the day. Built by Mr McCallan [pictured above], the kite was made with 16-foot lengths of 2×4, a 5-foot extended piece for the header and was covered with plastic.
You can view all our coverage of past year's Gilbert Lamb Family Fun Days here, and all our coverage of this year and past year's Good Friday holidays here.
Read More About