Bermuda's Flora Duffy has made another impressive showing, this time winning the bronze medal in the elite female category of the Discovery World Triathlon held today [April 24] in South Africa.
The Discovery World Triathlon Cape Town has become one of the highlights on the ITU World Triathlon Series calendar and the elite course consists of a 750m swim, followed by a 20km cycle and then a 5km run.
The Bermuda flag raised as Duffy collects her bronze medal, photo courtesy of Triathlon Live: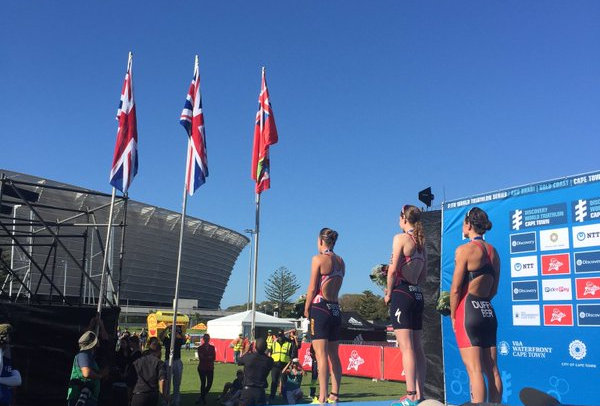 Speaking to Triathlon.org after the race, Duffy said, "I don't know if it was brave, stilly, stupid or what but I came out of the swim with a bit of a gap and I thought, well it is only a 20K so let me see.
"There was 30 seconds at one point and then I got caught coming into transition. But I did have a little bit of time to soft pedal and catch my breath and mentally prepare myself for a tough 5K.
Duffy celebrates her podium finish, photo courtesy of Discovery SA: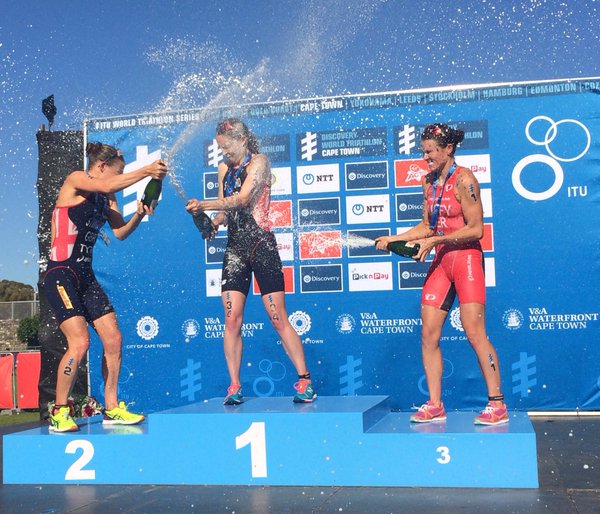 "I actually felt pretty good on the run, and there was no way I was finishing fourth again! I spent half the year in Stellenbosch, which is just up the road, so a lot of friends and family are here watching, so the crowd was so amazing so I thought there was no way I am taking fourth, I have to get to third!"
Duffy — who entered this race holding a second place position in the 2016 ITU World Triathlon Series Rankings for elite women — has now moved to the first place position in the rankings.
Screenshot showing the updated rankings as of today, with Duffy holding the top spot: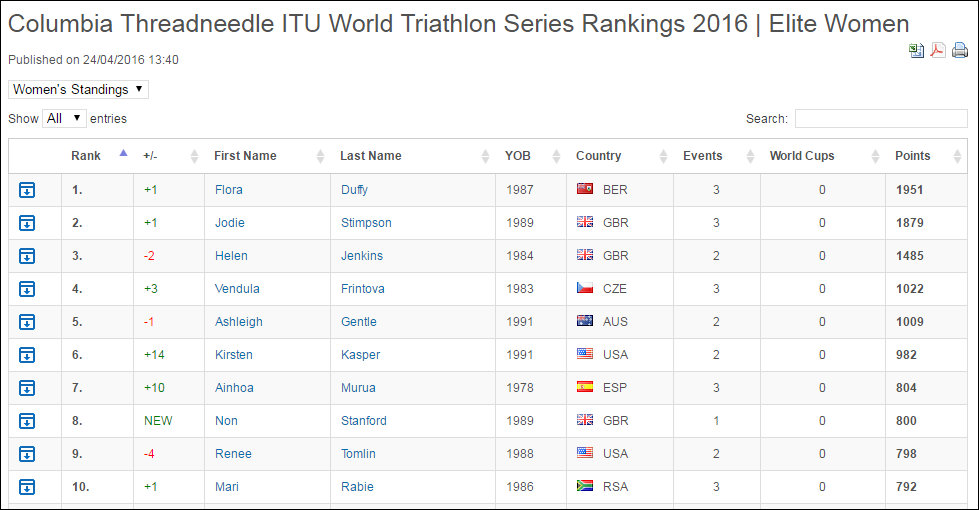 Read More About