Bermuda-born David Patrick has been hired by Texas Christian University [TCU], following up on his time with Louisiana State University as the basketball assistant head coach for the 2014-15 season.
A story on the TCU website said "TCU men's basketball coach Jamie Dixon announced the hiring of David Patrick Wednesday afternoon.
"Patrick comes to Fort Worth following a successful tenure at LSU where he helped the Tigers land the nation's No. 5 and No. 3 ranked recruiting classes in 2013 and 2015, respectively.
"During his four years in Baton Rouge, Patrick helped LSU rejuvenate its program and average 20 wins a season, which culminated into a 2015 NCAA Tournament appearance. The Tigers recorded a total of 80 wins in his tenure, while sending Johnny O'Bryant III, Martin and Mickey to the NBA.
"Patrick came to Baton Rouge in 2012 after a stint as a personnel scout with the Houston Rockets. He also served for four years on the staff at Saint Mary's and one year at Nicholls State. While at SMC, the Gaels went to the NCAA Tournament in 2008 and 2010."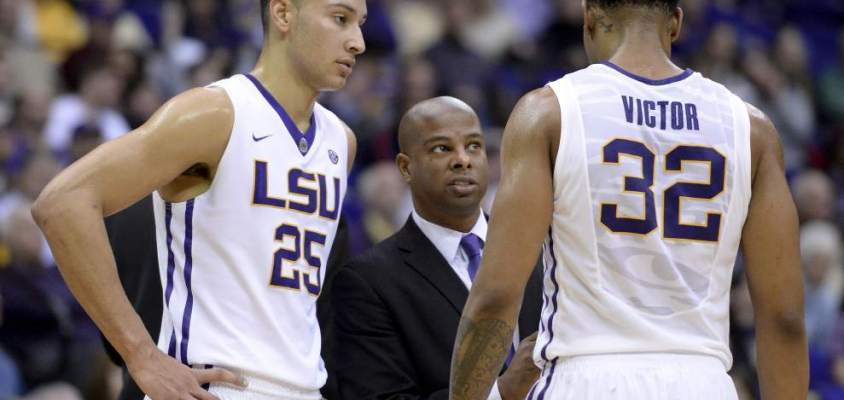 "Both squads won a school record 28 games, while the 2010 team advanced to the NCAA Sweet 16. During his tenure, Saint Mary's averaged 25 wins a season thanks in large part to Patrick's work of signing Patty Mills and Matthew Dellavedova. Mills currently stars for the San Antonio Spurs, while Dellavedova has played three seasons with the Cleveland Cavaliers.
"Patrick, who was born in Bermuda and grew up in Melbourne, Australia, played collegiately one season at Syracuse University where he was a member of the 1996 NCAA Final Four team that finished as the national runner-up. He then transferred to UL-Lafayette where he played for three seasons.
"Following his collegiate career, Patrick went back to Australia where he played for the Canberra Cannons of the National Basketball League from 1999-01 and was named Rookie of the Year in 2000. He then joined the Chester Jets of England's British Basketball League where he earned second team all-league honors. He concluded his professional career in the Spanish Professional League, playing for Castellion from 2003 to 2005.
"Patrick came to the United States in 1994 after a stint playing with the Australian Junior National Team. He played high school basketball at Chapel Trafton in Louisiana where he led Trafton to the state quarterfinals and was chosen as the Louisiana Player of the Year.
"He was elected the district's MVP, was a First Team All-Parish selection and was selected to participate in the Louisiana State High School All-Star Game. He was also a member of junior national teams in Australia and was named an All-Australian player from 1992-94."

Read More About