In exactly 365 days official racing for the 35th America's Cup will begin in Bermuda.
This time next year all six America's Cup teams will be on the Great Sound ready to complete a two-and-half–year global odyssey to claim the oldest trophy in international sport.
May 26, 2017 will also mark the culmination of Bermuda's preparations to host the event, a journey that began over two years ago when the bid process began.
Dr Grant Gibbons, Minister for Economic Development says: "We knew, despite all the excitement of winning the bid, that we had a tremendous amount of work ahead of us to show the world that Sir Russell Coutts and the America's Cup Event Authority [ACEA] had made a great choice in selecting Bermuda as host.
"I am happy to say that with a year to go, we remain on schedule. We have also seen some important developments that have exceeded our original expectations."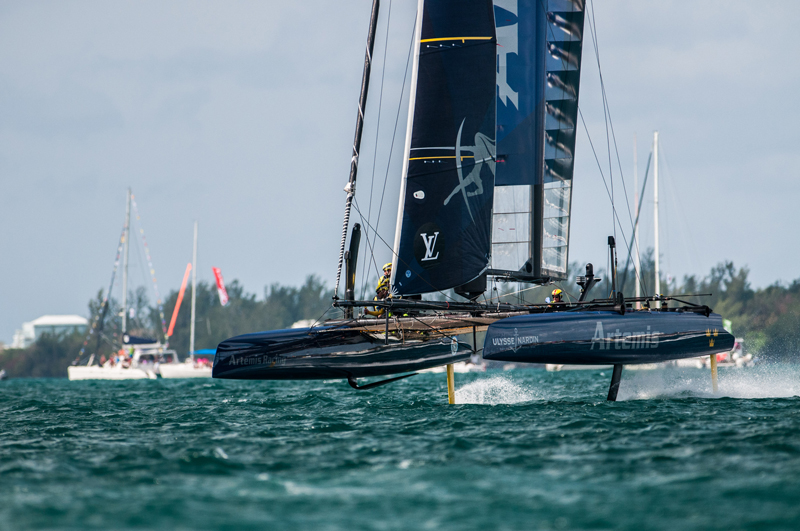 Dr Harvey Schiller, Commercial Commissioner for the ACEA, also expressed satisfaction with the progress in Bermuda and says his organization continues to raise the profile of the event, and therefore Bermuda: "Everywhere we go, whether it is New York and Chicago, or France and Japan, the conversation is about Bermuda.
"The event we had here in October was fantastic, our commercial partners were very satisfied and impressed and are looking forward to 2017."
Another area in which expectations have been exceeded is the number of teams relocating to Bermuda. To date three teams have relocated when only one, America's Cup defenders Oracle Team USA [OTUSA], was expected in Bermuda prior to 2017.
SoftBank Team Japan recently combined a sake toast with a traditional Bermuda roof wetting to open their facility in Dockyard. OTUSA opened their Dockyard base in May, 2015 and also moved their offices, gym and sail loft into historic Building #9 in Dockyard.
Mike Winfield, CEO of America's Cup Bermuda [ACBDA] says: "Building #9 was extensively renovated to accommodate OTUSA.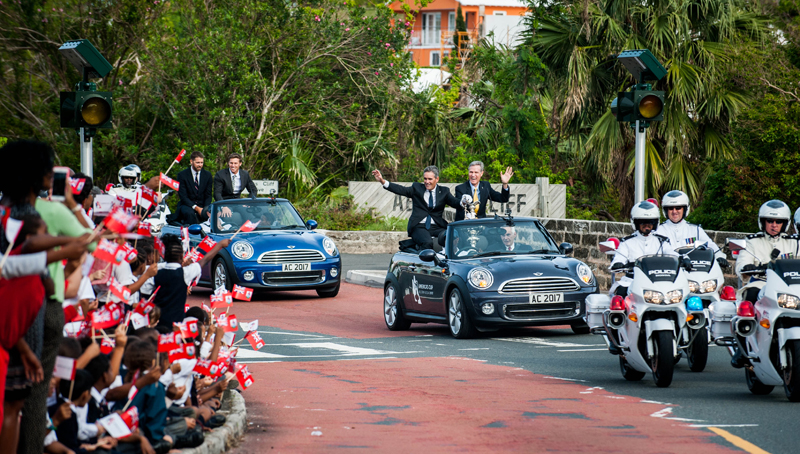 "This is a project that was planned by WEDCO for some time and the America's Cup provided the impetus to do it now. The building is now fully repaired and will be an asset to Bermuda well beyond 2017."
To date 32 local contractors have completed 54 individual contracts for the America's Cup preparations in Dockyard, including the South Basin land reclamation. This project will produce nine acres of new land at Cross Island and be the home of the America's Cup Event Village in 2017.
Just across the Great Sound, Artemis Racing completed their base at Morgan's Point in March of this year, a facility that includes a 30,000 square foot main building along with a number of smaller buildings.
The three relocated teams, along with the ACEA, have accounted for more 120 rental leases, mainly for one to three bedroom homes. They have also hired more than 30 Bermudians to work in a wide variety of positions, including safety divers, graphic designers, client services representatives and boat building.
Dr Gibbons adds: "The America's Cup is a highly specialized event, so it is rewarding to see Bermudians seizing these opportunities and advancing their careers."
The wider community is experiencing the impact of the America's Cup with the Endeavour Program and the Red Bull Youth America's Cup both creating opportunities for young Bermudians.
Close to 1000 M1 students will participate in the Endeavour Programme this school year and it will be offered to all M1 students again next year.
Meanwhile Team BDA has been adopted by OTUSA which qualifies them for the Red Bull Youth America's Cup taking place during next year's schedule of events.
Looking ahead, Mr Winfield says there are several milestones that Bermuda can anticipate in the coming year: "The new land at Cross Island is scheduled to be handed over to the ACEA this summer.
"We expect two more teams in Bermuda by the end of this year and then, just after Christmas, the new America's Cup Class catamarans will be launched in Bermuda. This is another event that will draw significant media exposure."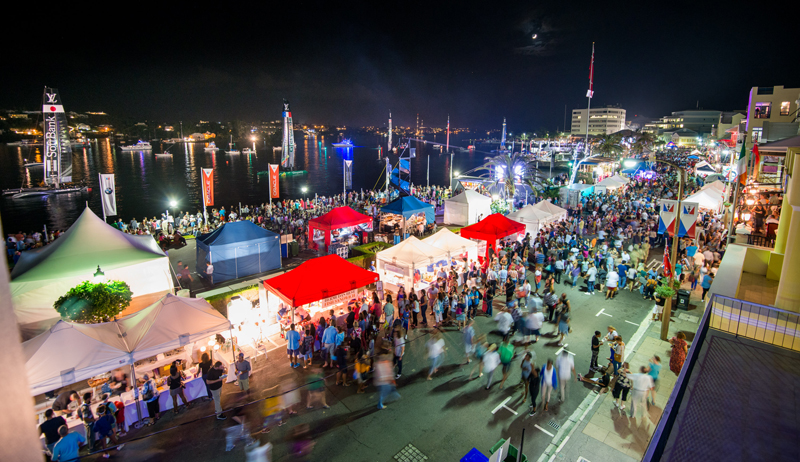 The teams will continue developing the technology and team work on the new boats in the lead up to the official racing which begins on May 26, 2017.
Two rounds of racing will see the challenger field reduced to four teams and then to one, in determining who will race Oracle Team USA in the finals, which begin on June 17, 2017.
"We have come a long way in a short period of time. There is still much to be done, but I am confident our Bermuda organising team, the ACBDA, has the focus and energy to deliver on our commitments," says Dr Gibbons.
"As we continue to move toward the 35th America's Cup in 2017, the eyes of the world will focus on Bermuda. I am confident our community will rise to the occasion and put on a show that the world will long remember, and that the America's Cup will leave a lasting legacy for our island home."

Read More About