A monetary award is being offered for any information leading to the recovery of two bicycles stolen from Warwick Academy on Tuesday night [July 12]. The incident has been reported to the police, however the school is hoping that people can also keep an eye out for the cycles.
A spokesperson said that they discovered that two people broke into their locked area on Tuesday night — where they store camper's cycles — and two very nice cycles were stolen.
"One bike is a black and orange KTM and the other a blue trek, very similar to pictures below. We have shared all information with police, but we'd appreciate your extra eyes to support," they said.
There is a monetary reward if your help leads to cycles being recovered, and anyone with information is asked to call 599-6174 or you can contact the police on 295-0011.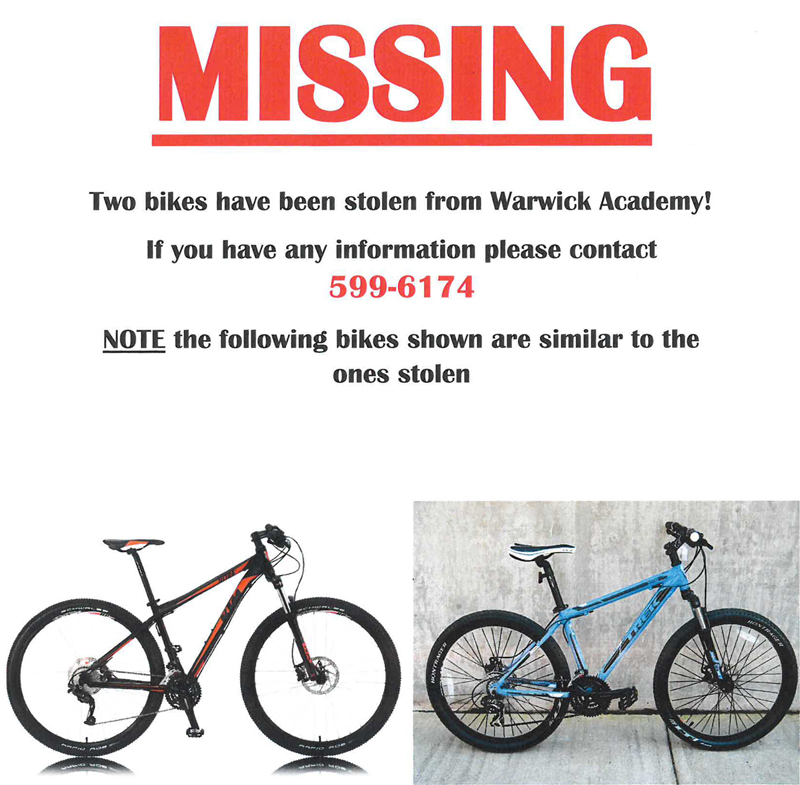 Read More About