Minister of Tourism, Transport & Municipalities Michael Fahy thanked all the minibus and taxi drivers that remained on the road providing services, and said he will be "reaching out to industry partners to form a stakeholder group as agreed to iron out a number of issues."
Government recently tabled the Motor Car Amendment [No. 2] Act 2016 in the House of Assembly, and it was due to be debated, however the Government said they decided not to debate the Bill on Friday and will "carry it forward to the next parliamentary session in order to consult with transportation partners further."
The Renault Twizy, which is one of the vehicles under consideration: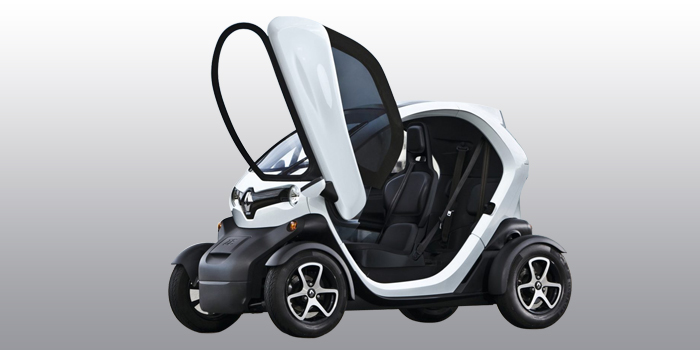 On Friday, some taxi drivers gathered outside the House of Assembly, saying they have withdrawn their labour until Monday, with the Bermuda Taxi Owners and Operators Association President Leo Simmons saying they are seeking for the rental car bill to be "withdrawn completely from the books."
Noting the Government's decision to delay the debate in the House, the Bermuda Minibus Association and Somers Isles Minibus Association said that minibuses were in service, and "they look forward to working with the Minister to address our concerns about the proposal to have rental cars in Bermuda."
Some taxis could be seen on the roads this weekend, and in an email to Bernews earlier today, the Bermuda Island Taxi company said they would like to inform everyone that the dispatching company [295-4141] is back in business, with the office having opened this morning at 8am.
Taxis seen outside the Hamilton Princess yesterday: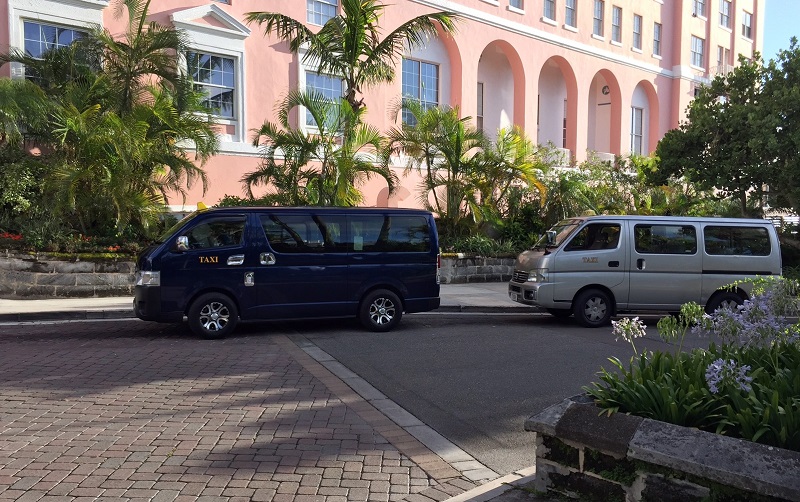 Minister Fahy said, "I would like to thank all those mini buses and taxis that remained on the road providing services to Bermudians and visitors alike, as well as to thank the WEDCO and TCD transport officers for their commitment during the taxi disruption on Friday and Saturday.
"I am looking forward to further discussions and believe we can find a way forward. Throughout the weekend there was constant contact with the President of the BTOA for which I am grateful.
"I will shortly be reaching out to industry partners to form a stakeholder group as agreed to iron out a number of issues that I have heard about over the last few weeks in addition to review the Motor Car Amendment [No 2] Act 2016."

Read More About